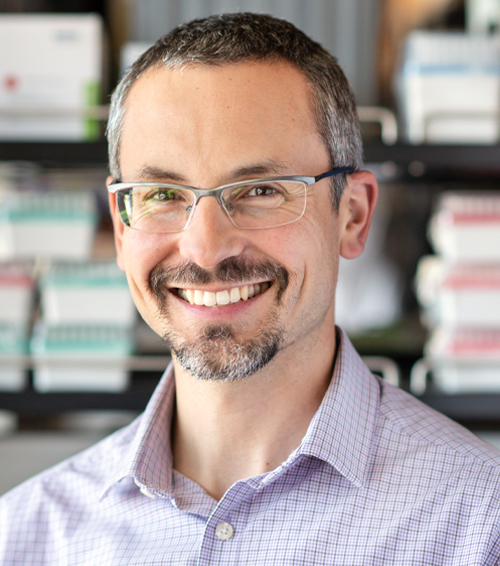 Jonathan Esensten, MD, PhD, is an affiliate investigator at Gladstone Institutes. He is also an assistant professor of laboratory medicine at UC San Francisco (UCSF), and director of the Advanced Biotherapy Center at Sheba Medical Center in Tel Hashomer, Israel.
His research is focused on the development and manufacturing of cell and gene therapies to treat autoimmune diseases and cancer. He has directed the development and manufacturing of multiple cell and gene therapies for Phase I clinical trials. He has expertise in closed and automated bioreactor systems, quality control assay development, quality assurance for Current Good Manufacturing Practice (cGMP) manufacturing, and regulatory interactions with the US Food and Drug Administration.
Esensten completed his bachelor's degree at Harvard University, and a combined MD and PhD in immunology at UCSF. He was a Leukemia & Lymphoma Society fellow from 2016 to 2019.