Pride Month
Tuesday, June 28, 2022
Queer Futurism in STEM
We've come a long way in ensuring rights for the queer community, but so much can still be done to build a better future for LGBTQ+ professionals in the fields of science, math, engineering, and medicine (STEM). How can we empower individuals and organizations to reach beyond what has been accomplished and seek true equity for queer and trans people in the sciences?
Join this webinar to hear from LGBTQ+ STEM professionals as they discuss issues affecting the queer community in the sciences, ways we can transform how science is practiced, and their hopes for the future.
Devin L. Horton, PhD, Graduate Diversity Officer for STEM Disciplines, UC Davis
Elle Lett, PhD, Postdoctoral Fellow, Computational Health Informatics Program, Boston Children's Hospital
Sam Long, High School Science Teacher, Denver South High School (Colorado)
Gabriela M. Zabala Alemán, Science Educator 
Moderated by Stephanie Miller, PhD, Postdoctoral Scholar, Gladstone Institutes
The event includes a panel discussion followed by a question-and-answer period. 
This event is open to the public and will be livestreamed on Facebook. We invite members of the LGBTQ+ community, allies, and friends to join.
The event organizers are committed to accessibility in compliance with the Americans with Disabilities Act. For accommodations, as well as other questions or concerns, email events@gladstone.ucsf.edu at least 10 days before the event.
About the Panelists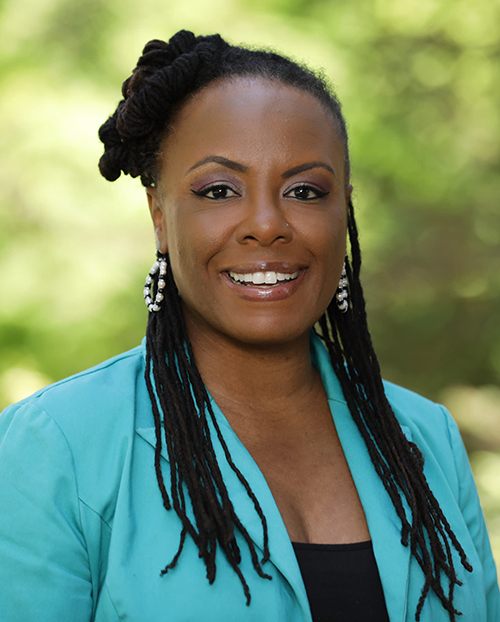 Devin Horton, PhD (she/her)
Devin L. Horton, PhD, is the Graduate Diversity Officer for Science, Technology, Engineering, and Mathematics (STEM) at UC Davis. Prior to her role as the STEM Diversity Officer, Horton served as the Assistant Director of the Undergraduate Research Center for Sciences at UCLA, and as a biology professor for 5 years at Fort Valley State University in Georgia. With more than 11 years of experience in teaching and program development, Horton has a strong background in mentoring and student success.

In her current role, Horton provides leadership to deans, faculty, academic programs, Academic Senate committees, and administrative units to develop and implement recruitment and retention strategies that eliminate barriers for graduate students and postdoctoral scholars from historically/racially marginalized populations.

A Los Angeles native, Horton was the first in her family to attend college and the only one to earn a PhD. She obtained her BS in biology from Tuskegee University and her PhD in cellular and molecular biology from the University of Michigan. It is her experience as a first-generation, socioeconomically disadvantaged student from a historically oppressed population that fuels her passion for providing effective and comprehensive student support.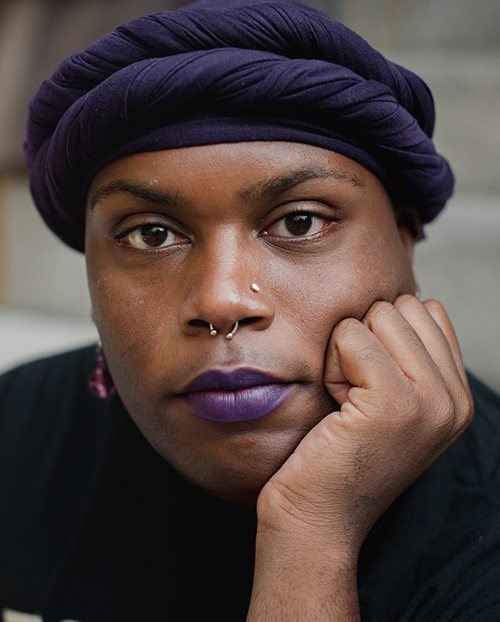 Elle Lett, PhD (she/her)
Elle Lett, PhD, MA, MBiostat, is a Black, transgender woman, statistician-epidemiologist, and physician-in-training. Through her work, she applies the theories and principles of Black Feminism to understanding the health impacts of systemic racism, transphobia, and other forms of discrimination on oppressed groups in the United States. She holds a PhD in epidemiology from the University of Pennsylvania, Master's degrees in statistics and biostatistics from The Wharton School and Duke University, respectively, and a bachelor's degree in molecular and cellular biology from Harvard College. To date, her work has focused on intersectional approaches to transgender health and the health impacts of state-sanctioned violence and other forms of systemic racism. Now, she is turning her focus to algorithmic fairness in clinical prediction models and mitigating systems of inequity in health services provision. She is engaging in this new arm of research through a postdoctoral fellowship at the Boston Children's Hospital's Computational Health Informatics Program, before returning to finish her clinical training.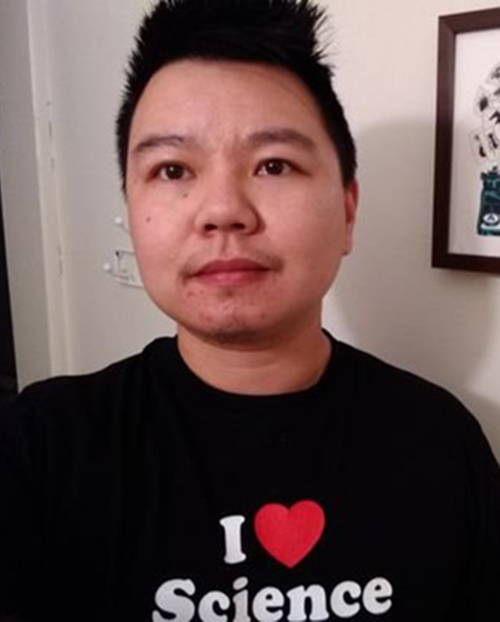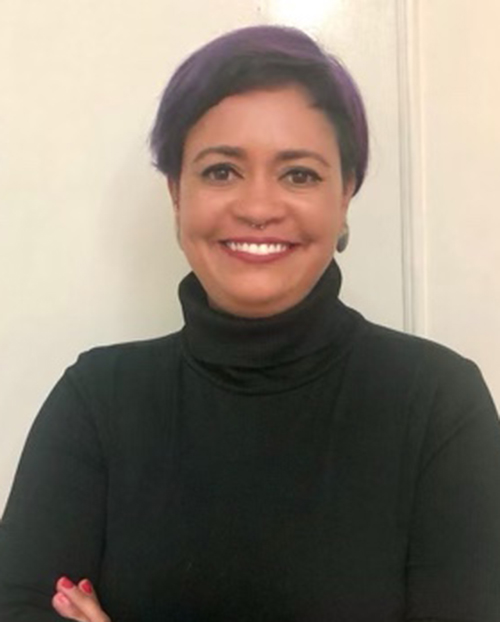 Gabriela M. Zabala Alemán (they/them, she/her)
Gabriela M. Zabala Alemán is a boricua science educator in San Juan, Puerto Rico. They hold an MA in Biomedical Sciences from the Universidad Central del Caribe. Zabala Alemán performed their research on learning and decision-making at the National Institute of Mental Health and subsequently worked as the Education Program Coordinator for Learning Undefeated, a non-profit organization that provides life-changing STEM experiences to under-resourced communities in Maryland. Zabala Alemán is currently focusing on science education and is enrolled in the Master of Social Work Program at the Universidad Interamericana de Puerto Rico.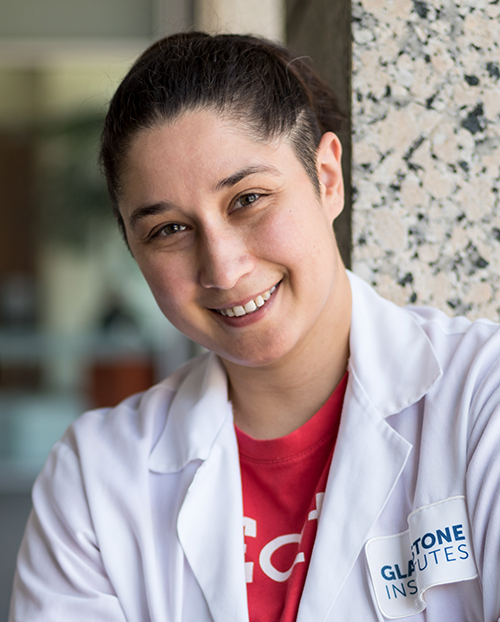 Stephanie Miller, PhD (she/her, they/them)
Stephanie Miller is a postdoc and systems neuroscientist in the lab of Jorge Palop at Gladstone Institutes, studying the breakdown of brain waves in mouse models for familial and late-onset Alzheimer's disease. After conducting post-baccalaureate research at NASA, they earned a PhD in biophysics at the University of Maryland, College Park while studying cortical synchrony and neuronal avalanches at the National Institutes of Health. Miller has worked to support the LGBTQ+ community since 2005 with a focus on transgender advocacy. They have also spoken on the topic of scientific mentorship and advocated for scientific funding on Capitol Hill in Washington, DC.
Out in Science is a panel discussion featuring academic leaders and STEM professionals that explores the lives and careers of LGBTQ+ scientists. Since 2014, this annual event has been organized and led by the LGBTQ+ community group at Gladstone, in collaboration with the Graduate and Postdoc Queer Alliance and the LGBT Resource Center at UC San Francisco.
Details
Dates
June 28, 2022
Time
1:00-2:30pm PDT
Location
Online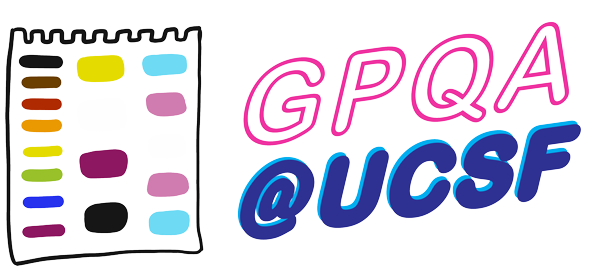 Diversity, Equity, and Inclusion
At Gladstone, we are committed to providing events and professional development activities that resonate with our community's diverse members. Our goal is to develop creative programming that encompasses a wide variety of ideas and perspectives to inspire, educate, and engage with everyone within our walls.
We want to effect positive change through our events and activities by providing a platform for discussions on important topics related to increasing diversity and inclusiveness in the sciences.