We are no longer accepting applications for the 2020 PUMAS internship. Check back in January 2021.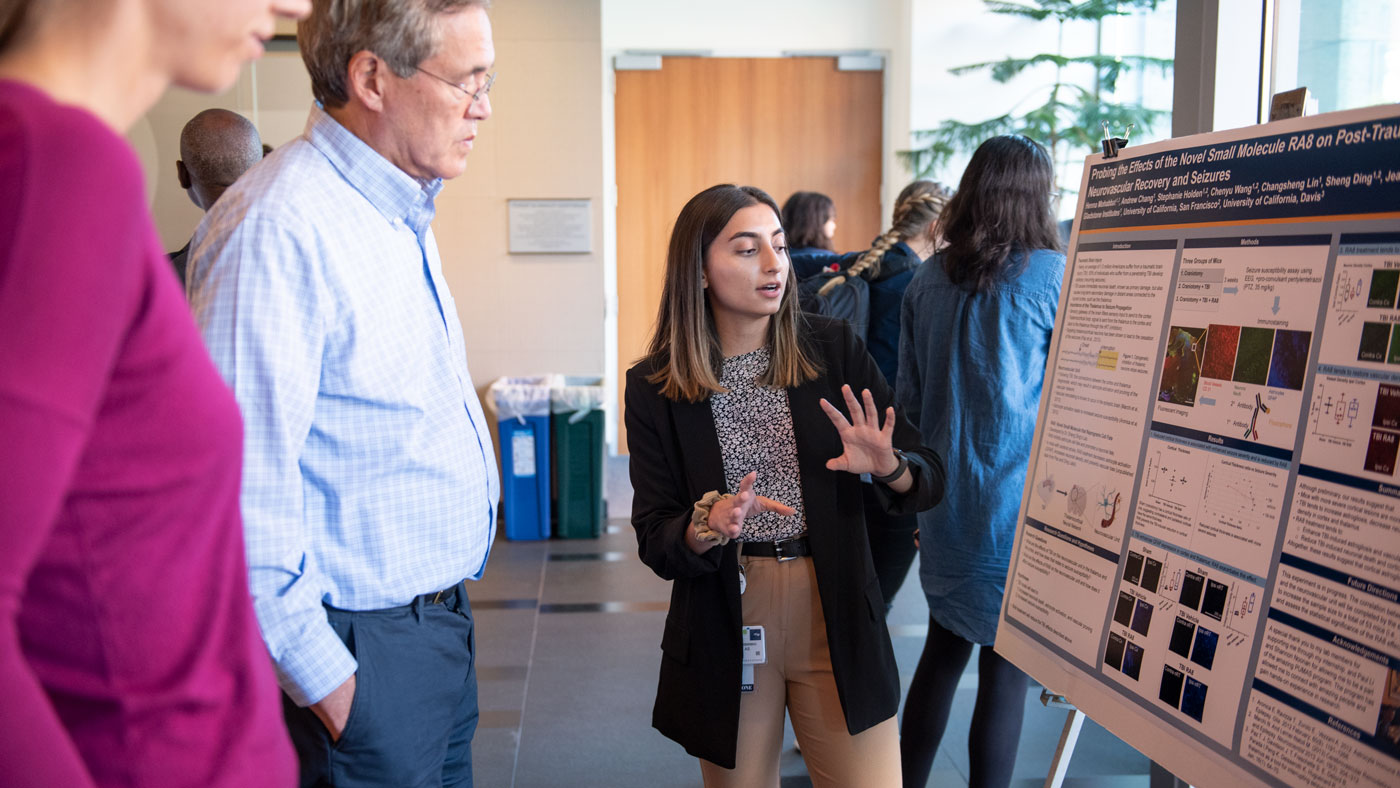 PUMAS (Promoting Underrepresented Minorities Advancing in the Sciences) is a paid biomedical research internship program offered by Gladstone Institutes in San Francisco. Selected applicants will:
Gain hands-on laboratory experience in state-of-the-art facilities
Work with a scientific mentor on an individual research project
Network with research faculty and scientific trainees
Learn lab skills and techniques, including lab etiquette, lab safety training, and pipetting basics
Improve their skills with workshops and experience in public speaking and science communications
Increase their understanding of different careers paths in science
Receive approximately $6,000 for the 9-week internship
Learn more about the impact of the PUMAS program.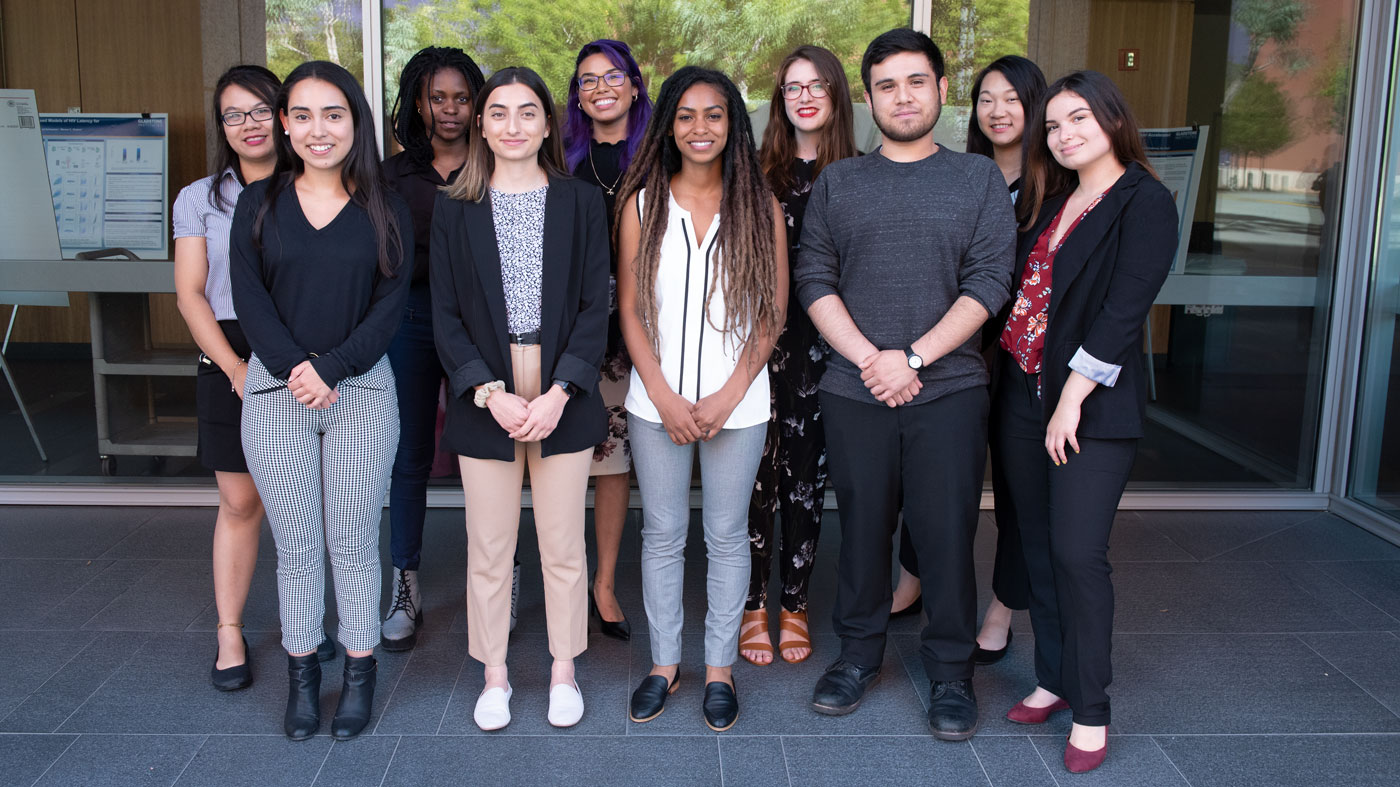 Eligibility Requirements
No prior research experience is required to apply for the PUMAS internship. To be eligible, you must:
Be a United States citizen or permanent resident.
Be currently enrolled as a community college student who is planning to transfer to a 4-year institution to pursue a bachelor's degree in science, technology, engineering, or mathematics (STEM).
Have successfully completed at least two semesters of college-level science courses with a lab component (chemistry and molecular biology preferred, but not required), before the start of the PUMAS internship.
Have a minimum cumulative grade point average (GPA) of 2.50.
Emphasis is placed on identifying applicants who are historically underrepresented in biomedical research, including students of certain ethnic backgrounds (African Americans, Hispanic Americans, Native Americans, Alaskan Natives, Pacific Islander Americans), students who are socioeconomically disadvantaged, first-generation college students, or students with disabilities. In-state candidates are preferred.
About the PUMAS Program
The Promoting Underrepresented Minorities Advancing in the Sciences (PUMAS) summer internship program aims to provide historically underrepresented community college students with laboratory experience before they transfer to a four-year institution to pursue a bachelor's degree in science, technology, engineering, or mathematics (STEM).
2020 Program Details

The program is limited to eight (8) qualified students.
Selected participants are paid minimum wage ($15.59/hour) and work part-time (approximately 30 hours per week).
The dates for the 2019 PUMAS internship program are from Monday, June 8, 2020, to Friday, August 7, 2020. The first week consists of orientation sessions and a scientific "bootcamp."
PUMAS interns are assigned a project and conduct hands-on biomedical research in a laboratory, working one-on-one with a scientific mentor.
Throughout the summer program, PUMAS interns also participate in weekly meetings with their fellow interns. Every Friday, they attend networking sessions and workshops on various topics, including résumé writing, scientific communication, and poster presentation.
The 9-week program ends with a poster session, during which each PUMAS intern must present his/her research results to the community of Gladstone scientists and trainees.
The internship will take place at the Gladstone Institutes, located at 1650 Owens Street, San Francisco, CA 94158.
Housing is NOT provided. PUMAS interns are responsible for their own housing and their own transportation to and from Gladstone. However, interns are eligible for a housing/travel allowance of up to $2,400.
The PUMAS program was established in 2014 by Melanie Ott, MD, PhD, a senior investigator at Gladstone, and Kathryn Ivey, PhD, former director of Gladstone's Stem Cell Core facility. It is funded by the National Heart, Lung, and Blood Institute of the National Institutes of Health through a grant that supports educational activities that enhance diversity in biomedical, behavioral, and clinical research.
Questions?
Contact Paul Li, PUMAS program coordinator and science education lead at the Gladstone Institutes: paul.li@gladstone.ucsf.edu or (415) 734-2593.