Applications are now open for the NOMIS–Gladstone Fellowship Program at the Gladstone Institute of Neurological Disease (GIND).
This interdisciplinary training and research program offers exceptional postdoctoral scientists the freedom to address big unanswered questions at the intersection of two or more scientific disciplines.
Gladstone provides an ideal environment for training in integrative neuroscience with dedicated mentorship by world-class investigators.
Collaborations with the University of California, San Francisco (UCSF) further expand the opportunities for professional and career development. NOMIS–Gladstone Fellows will be appointed as scientists at GIND and will have an affiliation with UCSF's Department of Neurology.
Applications are due January 15, 2024.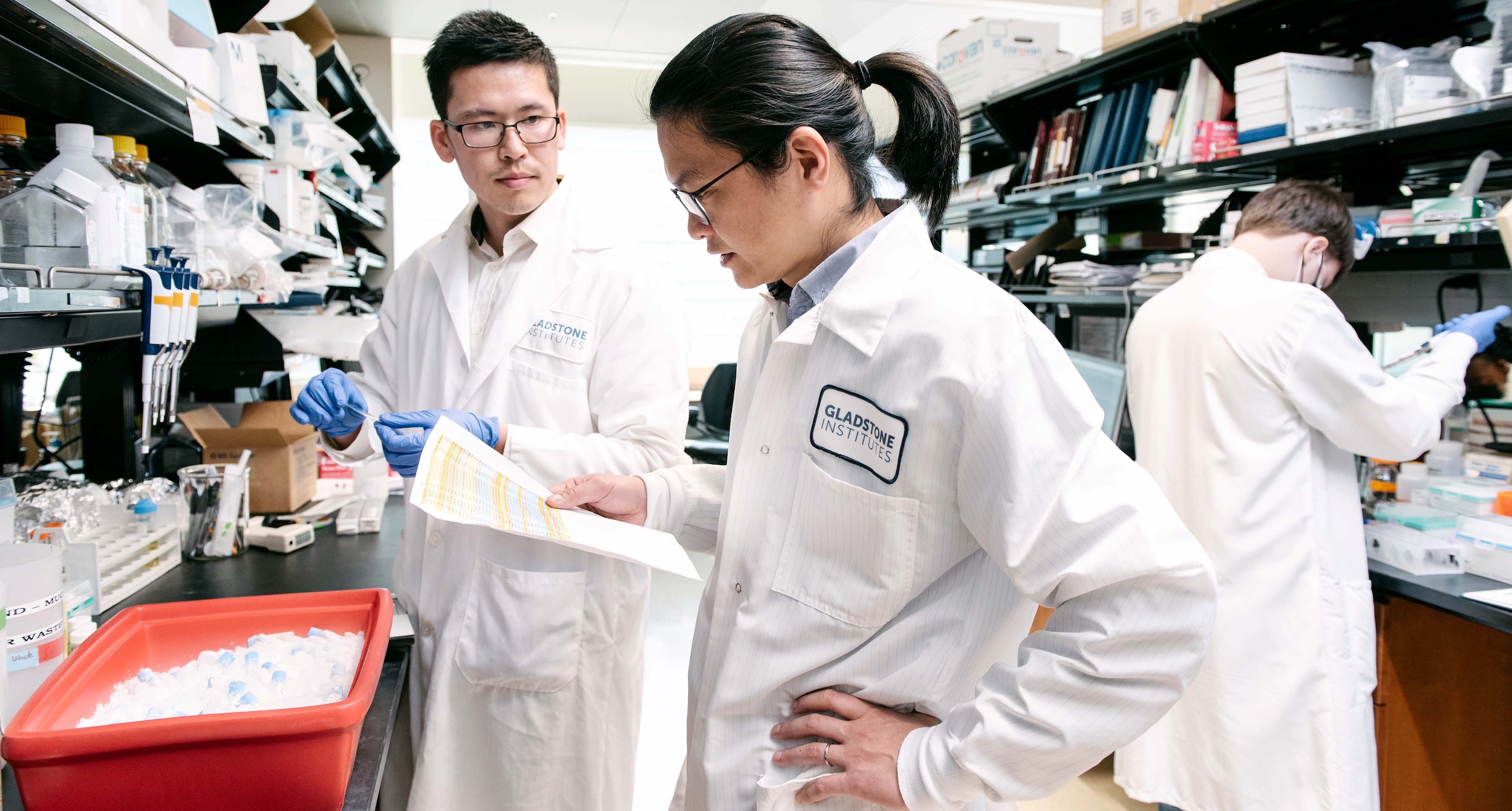 Fellowship Benefits
Access to state-of-the-art facilities and resources at Gladstone and UCSF
Freedom to explore high-risk concepts
Fully funded two-year positions with support for research and travel
Salary will be commensurate with education and experience.
Highly collaborative environment
Opportunity to acquire interdisciplinary research skills through co-mentorship
Scientific leadership training and career development support
Integration into outstanding Gladstone, UCSF, and NOMIS Foundation networks of pioneering researchers
To solve complex neuroscientific and biomedical problems, our fellowship program teaches outstanding postdoctoral scholars how to creatively combine leading-edge technologies and integrate discoveries across experimental models and the human condition.
Focus of Research and Training
Mechanisms and Topics
Basic functions and roles of proteins implicated in brain disorders
Biological importance of the neurovascular junction
Communication between neuronal and glial cells
Interactions between the immune system and the nervous sy­stems
Regulation of brain rhythms by interneurons and glia
Uniqueness of brain energy metabolism
Technological Skill Acquisition
Artificial intelligence (AI) and machine learning
Behavioral phenotyping
Cellular reprogramming
Chemo- and optogenetics
Gene editing and genetic screening
In vivo imaging and electrophysiology
Neural transplantation
"Omics"
Eligibility Requirements
Ph.D. or M.D.
Preferably 2–5 years of postdoctoral training; however, the NOMIS Fellowship Selection Panel will also consider exceptionally promising candidates who do not meet this criterion
Current affiliation with an academic/research institution
Outstanding records of relevant achievements and creativity