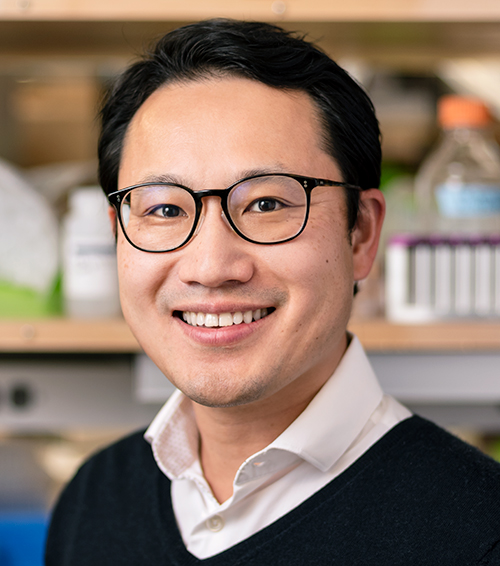 Jimmie Ye, PhD, is an affiliate investigator at Gladstone Institutes. He is also an associate professor in the Division of Rheumatology, the Department of Medicine, and at the Institute for Human Genetics at UC San Francisco (UCSF).
Ye holds a double bachelor of science in bioengineering and electrical engineering and computer science (EECS) from UC Berkeley, received his PhD in bioinformatics and systems biology from UC San Diego, and trained as a postdoctoral scholar in genomics and human genetics at the Broad Institute. He joined UCSF as an assistant professor in 2015, and the UCSF-Gladstone Institute of Genomic Immunology in 2022.
Ye studies the molecular basis of immune-related diseases and the genetic basis for natural variation in the human immune system​. A specialist of "omics" technologies and algorithm development, he recently contributed to the detailed profiling of millions of immune cells from healthy individuals and patients with immune-related conditions, such as autoimmunity, cancer, and COVID-19. The resulting data has contributed to the largest reference to date of immune cell biology in humans.