STAT Madness is a bracket-style competition to identify the most exciting innovations in science and medicine. Each year, hundreds of institutions submit examples of their work for consideration, and the top 64 discoveries are matched in head-to-head competitions, vying for the popular vote.
This year, two publications from Gladstone made the cut, and will be a part of the bracket competition!
First, from Deepak Srivastava's lab, is the discovery of how three gene mutations act together to cause congenital heart disease. This study describes a systematic search for the mutations causing a deadly cardiac defect in three siblings. The father of the family had a mild heart defect, but the mother had normal heart function. The study demonstrates that the siblings had inherited an apparently silent mutation from their mother and two pathogenic mutations from their father; in combination, the three mutations caused a serious cardiac malformation. The work also illustrates the promise of iPS cells and CRISPR gene editing to unravel the biology of multigenic diseases.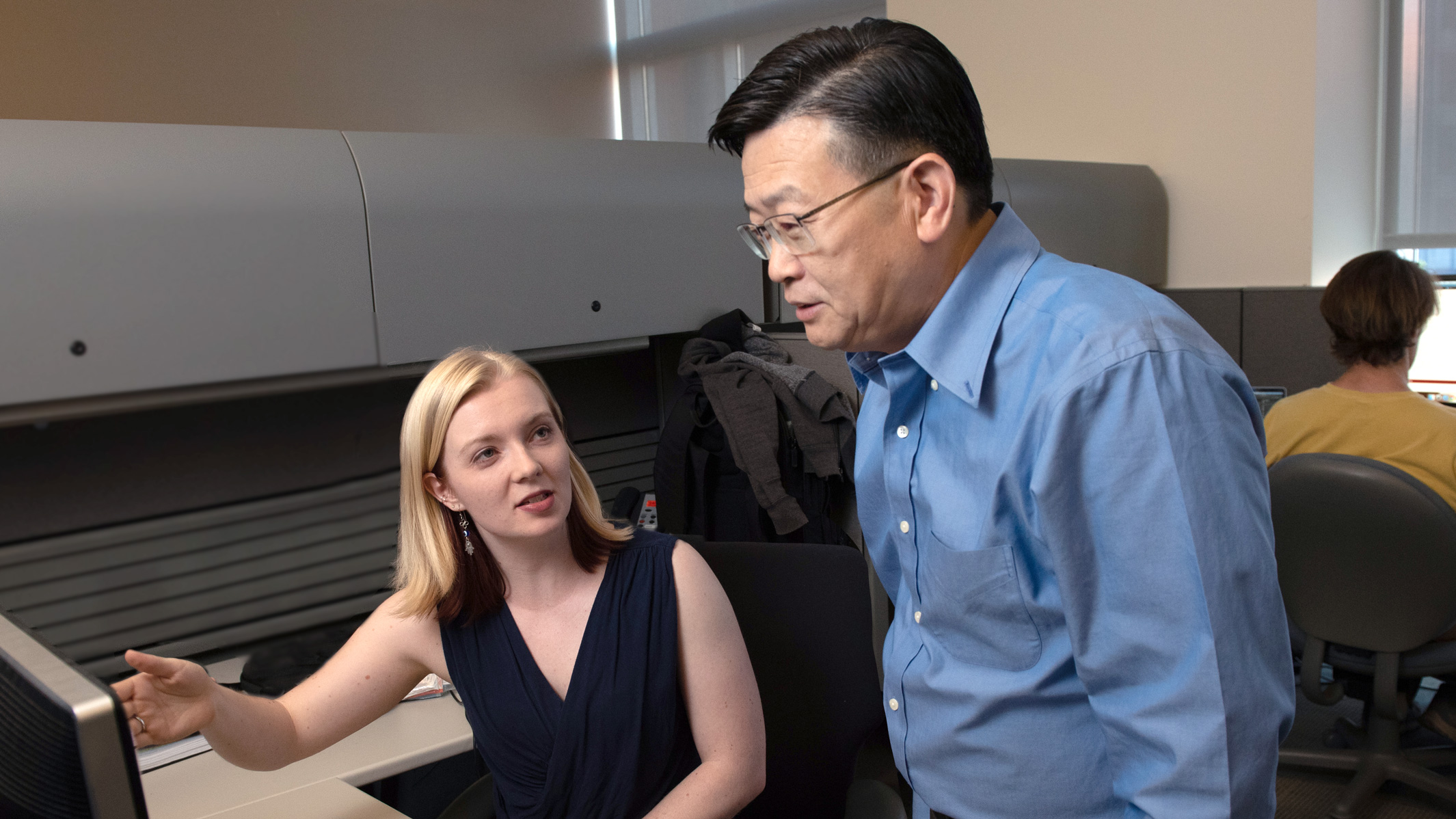 Gladstone's second entry is from Yadong Huang's lab, and describes the discovery of a new potential biomarker for Alzheimer's disease. The early stages of Alzheimer's disease are difficult to identify, making it impossible to predict the development of memory impairment and target interventions to those most at risk. In their paper, Huang and his team show that deficits in a type of brain wave, called sharp-wave ripples, in young mice can predict the development of memory defects in aged mice. These findings suggest that sharp-wave ripples could serve as early predictors of Alzheimer's disease, which would be invaluable for the development of Alzheimer's therapeutics.
The first round of competition begins Monday, March 2, 2020, and you can help get Gladstone to the final round. Follow #statmadness to tune in, read the entries, and vote for your favorites. This is a great opportunity to help spread the word about the great work being done at Gladstone. Vote now on the STAT website. 
Support Discovery Science
Your gift to Gladstone will allow our researchers to pursue high-quality science, focus on disease, and train the next generation of scientific thought leaders.