Pollard Selected as Chan Zuckerberg Investigator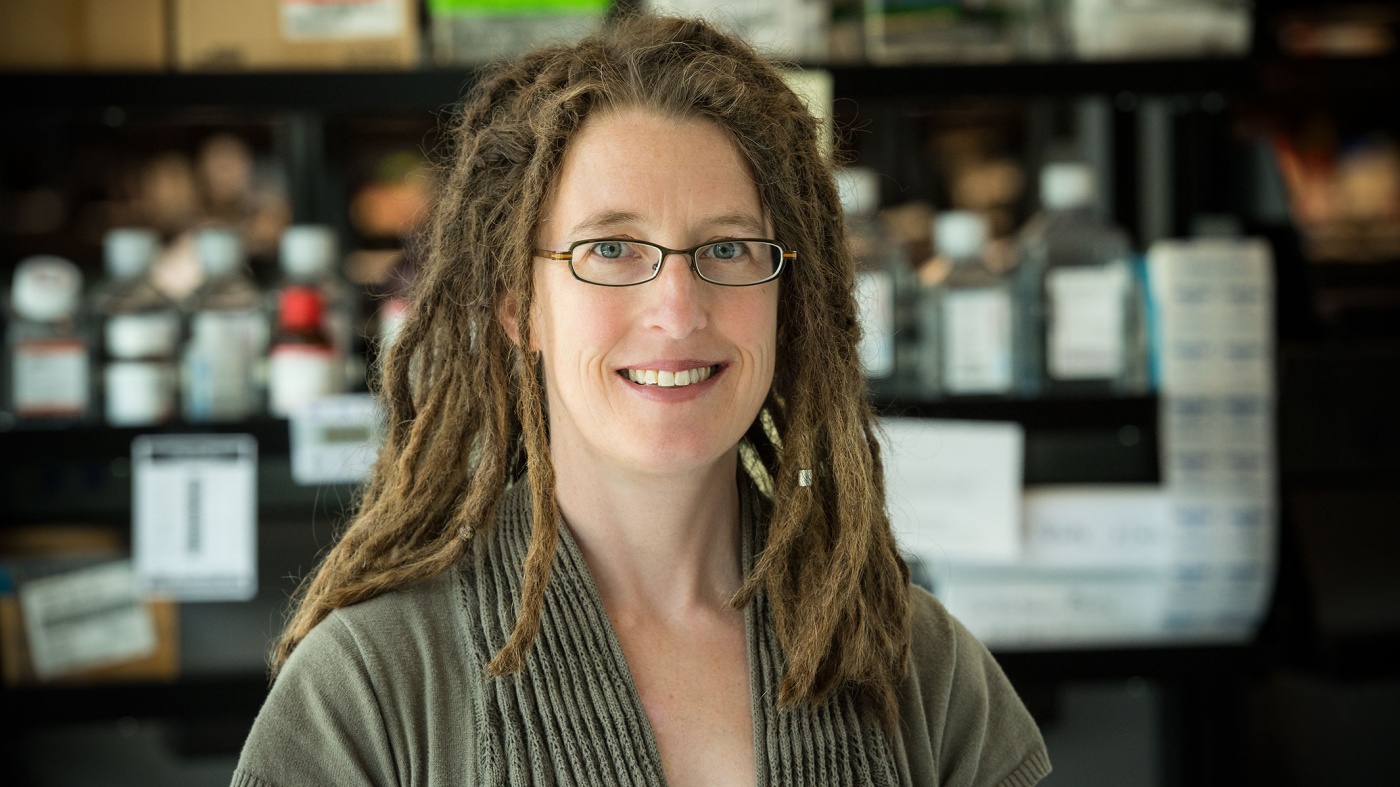 Katherine Pollard, PhD, director of the convergence science initiative at the Gladstone Institutes, has been selected as a Chan Zuckerberg Investigator. As part of this 5-year appointment, Pollard will join the Chan Zuckerberg Biohub with 46 other world-renowned scientists, engineers, and technologists from the University of California, San Francisco (UCSF), University of California, Berkeley, and Stanford University.
The Biohub is an innovative partnership program backed by a $600 million commitment from Mark Zuckerberg and Priscilla Chan, MD. The program supports extraordinary investigators by giving them the freedom to pursue their riskiest and most exciting ideas with the goal of developing new tools and techniques that advance scientific discovery and solve big health problems. Along with unrestricted funds totaling $1.5 million, the Biohub provides a collaborative space, flexible laboratories, and the latest research platforms.
"We are thrilled that Katie was selected from among more than 750 applicants," said Gladstone President R. Sanders "Sandy" Williams, MD. "Her innovative work has set the standards for computational biology in microbiome research."
Pollard's laboratory studies the human microbiome, which comprises the bacteria, viruses, and other organisms that live on and in humans. That collection of organisms strongly influences human health by, for example, producing anti-inflammatory factors, inactivating drugs, and altering the course of disease.
"I am grateful to be named a Chan Zuckerberg Investigator," said Pollard, who is also a professor of epidemiology and biostatistics at UCSF. "This award will push us toward microbiome genetic testing that could optimize a patient's treatment based on mutations in the DNA of their microbial cells."
Pollard also notes that it is possible to sequence both specific and random pieces of microbial DNA directly from tissues and body fluids. However, the challenge is making sense of the output—millions of short DNA fragments from a mix of different microbes, many of which have never been seen before. She proposes to solve this problem by developing sophisticated genomics methods and bioinformatics tools to compare microbiomes.
"As a Biohub Investigator, I aim to characterize the microbiome as a critical piece of precision medicine," Pollard said. "I look forward to being part of the innovative and exciting Biohub, and to scaling our technology for microbiome genetic testing so it can be used by researchers across the Bay Area and beyond."