Monday, February 22, 2021
Lola Eniola-Adefeso, PhD
University Diversity and Social Transformation Professor, Department of Chemical Engineering, University of Michigan
Miller Scholar and Vice Chair for Graduate Studies, University of Michigan
Moderated by Pat Stayton, PhD
Director, Molecular Engineering and Sciences Institute, University of Washington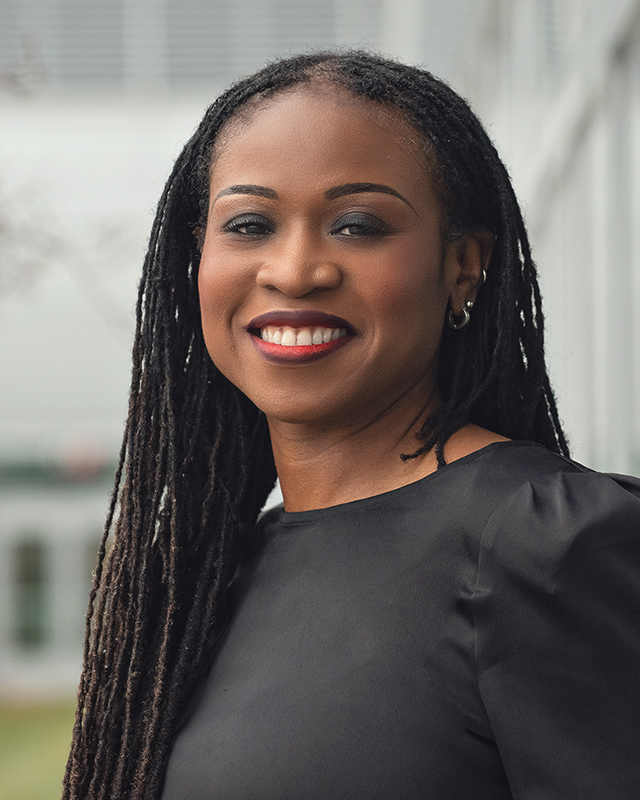 Recently, Lola Eniola-Adefeso and colleagues published a commentary in Cell describing the systemic inequities in research funding through the NIH, which have created a barrier to the success of Black scientists. By funding applications from Black investigators at approximately half the rate of similarly trained white investigators, the NIH has created a burden on Black scientists that leads some to abandon academia, and slows or blocks promotion of others, limiting their scientific achievement and career trajectory.
In this webinar, Eniola-Adefeso will share the set of recommendations offered in the article for NIH policies to eliminate the funding disparity, as well as action items for fellow scientists, the private sector, and academia to overcome the racism that is endemic in the sciences.
About the Speaker
Lola Eniola-Adefeso is the University Diversity and Social Transformation Professor in the Department of Chemical Engineering at the University of Michigan, as well as a Miller Scholar and Vice Chair for Graduate Studies at the University of Michigan. She is also the co-founder of Asalyxa Bio, which is developing an innate immune cell targeting platform to treat inflammatory diseases.
Details
Dates
February 22, 2021
Time
11:00am-12:00pm PST
Location
Online

Amplified: Race and Reality in STEM aims to give a national platform to speakers to have candid conversations around race and diversity in the STEM fields. Launched in 2020 as part of Gladstone's commitment to diversity, equity, and inclusion, this series is hosted in partnership with Georgia Tech, the Molecular Engineering & Sciences Institute at University of Washington, and The University of Texas at Austin. We hope these discussions spark change throughout the sciences.
Responsible Conduct of Research provides Gladstone's scientific community opportunities to openly discuss ethical issues in scientific research and complete the requirements of the NIH policy. Courses are held every 2 months and cover a variety of topics on scientific ethics.





Diversity, Equity, and Inclusion
At Gladstone, we are committed to providing events and professional development activities that resonate with our community's diverse members. Our goal is to develop creative programming that encompasses a wide variety of ideas and perspectives to inspire, educate, and engage with everyone within our walls.
We want to effect positive change through our events and activities by providing a platform for discussions on important topics related to increasing diversity and inclusiveness in the sciences.