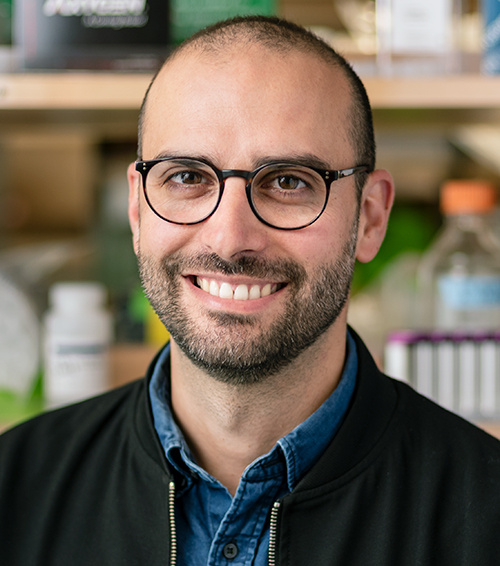 Justin Eyquem, PhD, is an affiliate investigator at Gladstone Institutes. He is also an assistant professor of medicine in the Division of Hematology and Oncology at UC San Francisco (UCSF).
Eyquem seeks to optimize genetically modified immune T cells known as CAR-T cells to fight cancers and other diseases. To this end, he has been improving methods to edit the genome of human CAR-T cells and reprogram their functions. He is also developing animal models to assess their therapeutic efficacy in preclinical trials, and participating in multiple collaborations to facilitate their manufacturing for clinical use.
He holds a Master's degrees in bioengineering and genetics from the Paris School of Agronomy (AgroParisTech) and the University Paris VII, respectively. He earned his PhD in immunology and molecular biology from University Paris VII, and trained as a postdoctoral fellow in the laboratory of Michel Sadelain, MD, PhD, at Memorial Sloan-Kettering Cancer Center. He joined UCSF as a Parker Fellow in 2019, and the Gladstone-UCSF Institute of Genomic Immunology in 2022.
Eyquem is a member of the Parker Institute for Cancer Immunotherapy, Bakar ImmunoX, and the UCSF Helen Diller Family Comprehensive Cancer Center. He is also co-founder and scientific advisor for Mnemo Therapeutics.​​