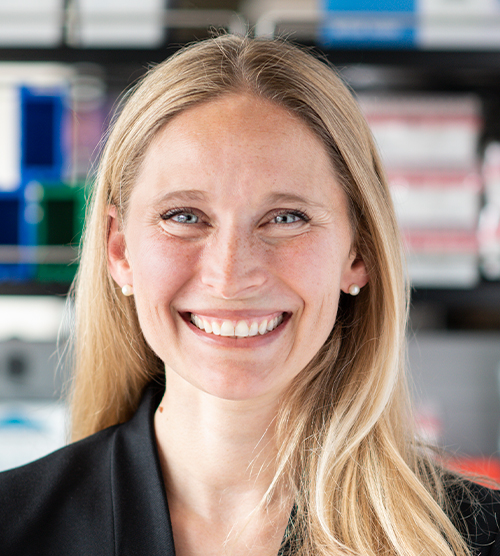 Julia Carnevale, MD, is an affiliate investigator at Gladstone Institutes. She is also an assistant professor of hematology and oncology in the Department of Medicine at UC San Francisco (UCSF), and an attending physician in the UCSF Gastrointestinal Medical Oncology Clinic.
During her fellowship training in oncology at UCSF, she pioneered new methods to identify novel therapeutic targets for cancers of the gastrointestinal tract. Her current research is focused on reprogramming immune cells to use as cancer therapies. Carnevale established a new method that allowed, for the first time, for genome-wide CRISPR screens in primary human T cells. This method has helped her identify key genes in immune cells that control their ability to kill both solid tumors and blood cancers. She is also an inventor on a patent describing this approach.
Carnevale completed her bachelor's degree at Stanford University and her medical training at Harvard University. She completed her internal medicine residency and oncology fellowship training at UCSF. She is the recipient of a number of notable awards, including a Mentored Clinical Scientist Research Career Development Award (K08) from the National Cancer Institute, a Career Awards for Medical Scientists from the Burroughs Wellcome Fund, and a DISC 2 Award Quest Awards from the California Institute for Regenerative Medicine.