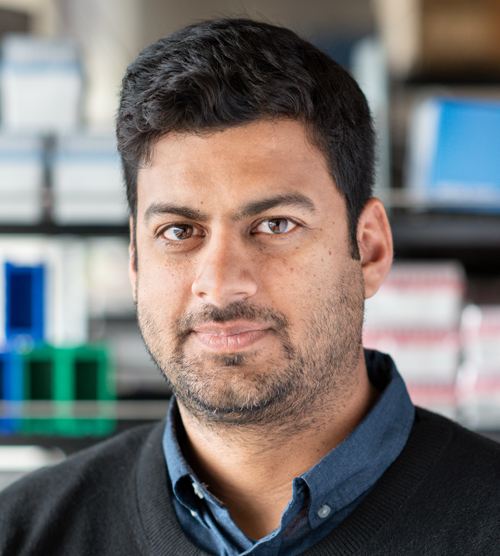 Ansuman Satpathy, MD, PhD, is an affiliate investigator at Gladstone Institutes and an assistant professor in the Department of Pathology at the Stanford School of Medicine.
He is a member of the Stanford Cancer Institute; the Parker Institute for Cancer Immunotherapy; the Immunology, Cancer Biology, Bioengineering, and Biomedical Informatics Programs; Bio-X; and a faculty fellow in ChEM-H. He is also a co-founder of Immunai and Cartography Biosciences.
Satpathy earned his MD and PhD in immunology from Washington University in St. Louis. He completed his clinical residency in pathology and postdoctoral training in genetics at Stanford University, and joined the Stanford faculty in 2019.
Satpathy combines expertise in cancer biology, immunology, and genomics to investigate the interactions between cancer and the immune system. His work focuses on immune cells known as T cells and their response to cancer and immunotherapy. He also studies how manipulations of the immune system may affect the evolution of cancers.
Publications
Publication list coming soon....