Taha Y. Taha, PharmD, PhD, aims to predict, identify, and characterize emerging variants of SARS-CoV-2, the virus that causes COVID-19. To do so, he has developed novel tools that enable scientists to rapidly and safely characterize viral variants. His team is working to help design novel antiviral therapeutics and vaccines that work across variants, and to be better prepared for future viral pandemics.
Disease Areas
Infectious Diseases
SARS-CoV-2
Hepatitis B Virus
Areas of Expertise
Virology
Virus-Like Particles
Reverse Genetics
Small Molecule and Genetic Screening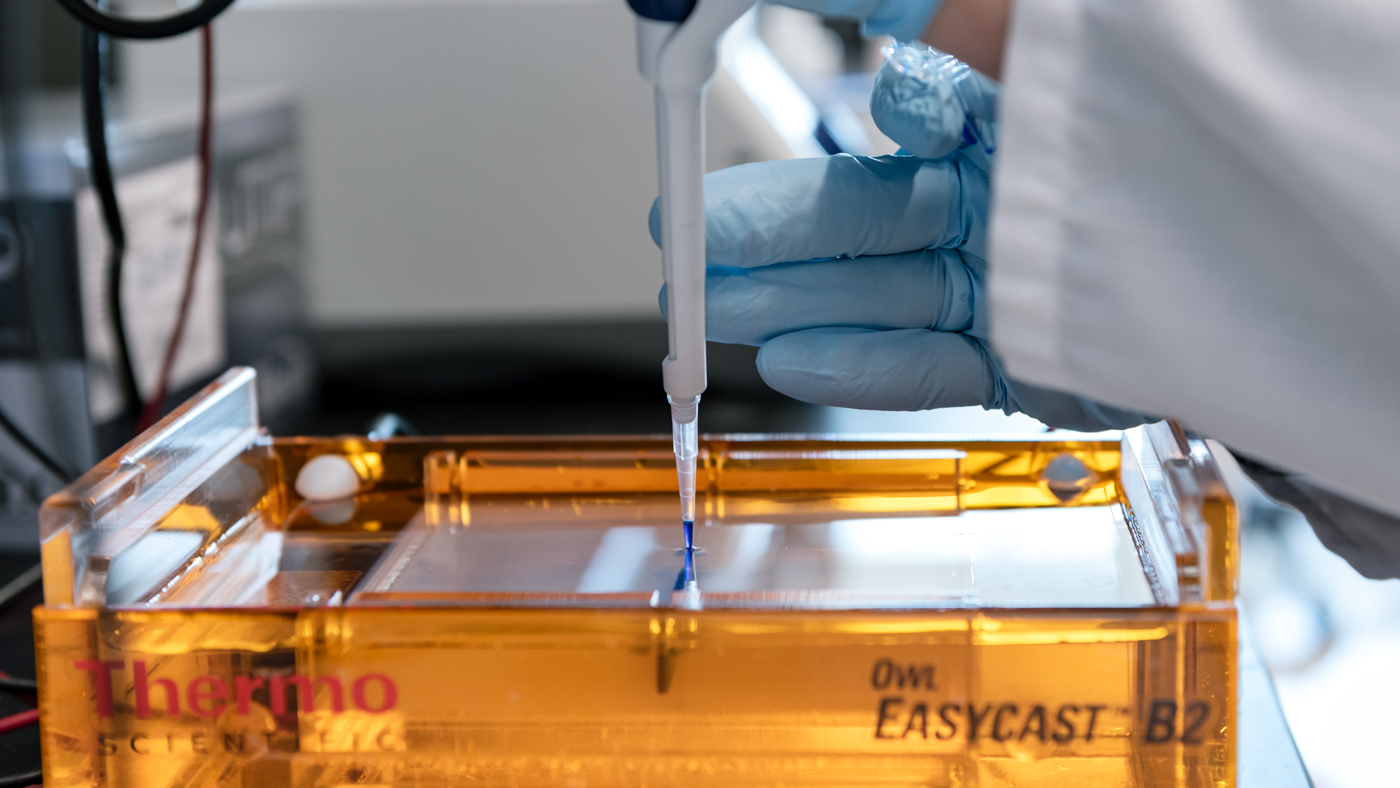 Lab Focus
Building experimental platforms to predict and characterize emerging viral variants.
Screening small molecules to identify new antivirals.
Using machine learning to design the next generation of vaccines.
Research Impact
Taha's research focuses on emerging viruses. During the early stages of the COVID-19 pandemic, he developed a reverse genetics system to characterize emerging SARS-CoV-2 variants and determine how the genetic changes affected the virus' susceptibility to antibody neutralization. In ongoing work, he is leading an initiative to design a novel machine learning platform to predict SARS-CoV-2 structural protein variants and potentially design fail-proof future vaccines. He is also leading a collaborative effort to map the interactome of SARS-CoV-2 and host proteins during infection, which may help point to novel therapeutic targets.
Professional Titles
Research Investigator, Gladstone Institute of Virology
Bio
Taha Y. Taha is a research investigator at Gladstone Institutes. A pharmaceutical scientist (PharmD/PhD) from the University of Illinois at Chicago, he completed his postdoctoral work at Gladstone in the laboratory of Melanie Ott, where he developed a reverse genetics platform to rapidly characterize emerging SARS-CoV-2 variants and assess their virulence and potential to escape antibody neutralization. His current research program aims to experimentally predict SARS-CoV-2 variants that may emerge and develop model systems to guide small molecule screening strategies to fight the COVID-19 pandemic and potential future pandemics.
How Did You Get Your Start in Science?
"I was inspired by my high school psychology teacher, who encouraged me to explore different careers. Engaging in psychology experiments sparked my initial passion for experimental science."
Taha Taha, PharmD, PhD
Honors and Awards
2022 Top Poster Presenter, Scientific Retreat, Gladstone Institutes
2020 PharmD with Highest Honors, University of Illinois at Chicago
2018 1st Place Cancer Science Prize, University of Illinois Cancer Center
2017 Chancellor's Graduate Research Award, University of Illinois at Chicago
2016 Dr. James A Ferguson Emerging Infectious Diseases Fellowship, Centers for Disease Control and Prevention (CDC)
2015 Dr. Maria G. Tanzi-Samaan, PharmD '01, RES '02 Family Scholarship, University of Illinois at Chicago
2014 Reuben M. Reifler, MD, and Tillie T. Reifler Scholarship, University of Illinois at Chicago
2014 W.E. van Doren Scholar in Medicinal Chemistry, University of Illinois at Chicago