Michael Alexanian's lab is interested in understanding the genetic and epigenetic mechanisms that govern cell identity in health and disease, with a particular focus on heart disease. In the setting of heart failure, stress induces changes that activate a subset of heart cells, altering their form and function and promoting disease progression. The Alexanian Lab is interested in dissecting the gene-level changes that underlie this effect, in order to design targeted therapies to preserve or restore heart function.
Disease Areas
Heart Failure
Fibrosis
Inflammation
Areas of Expertise
Chromatin and Gene Regulation
Epigenomics
Single-Cell Transcriptomics
Heart Physiology
Non-Coding RNAs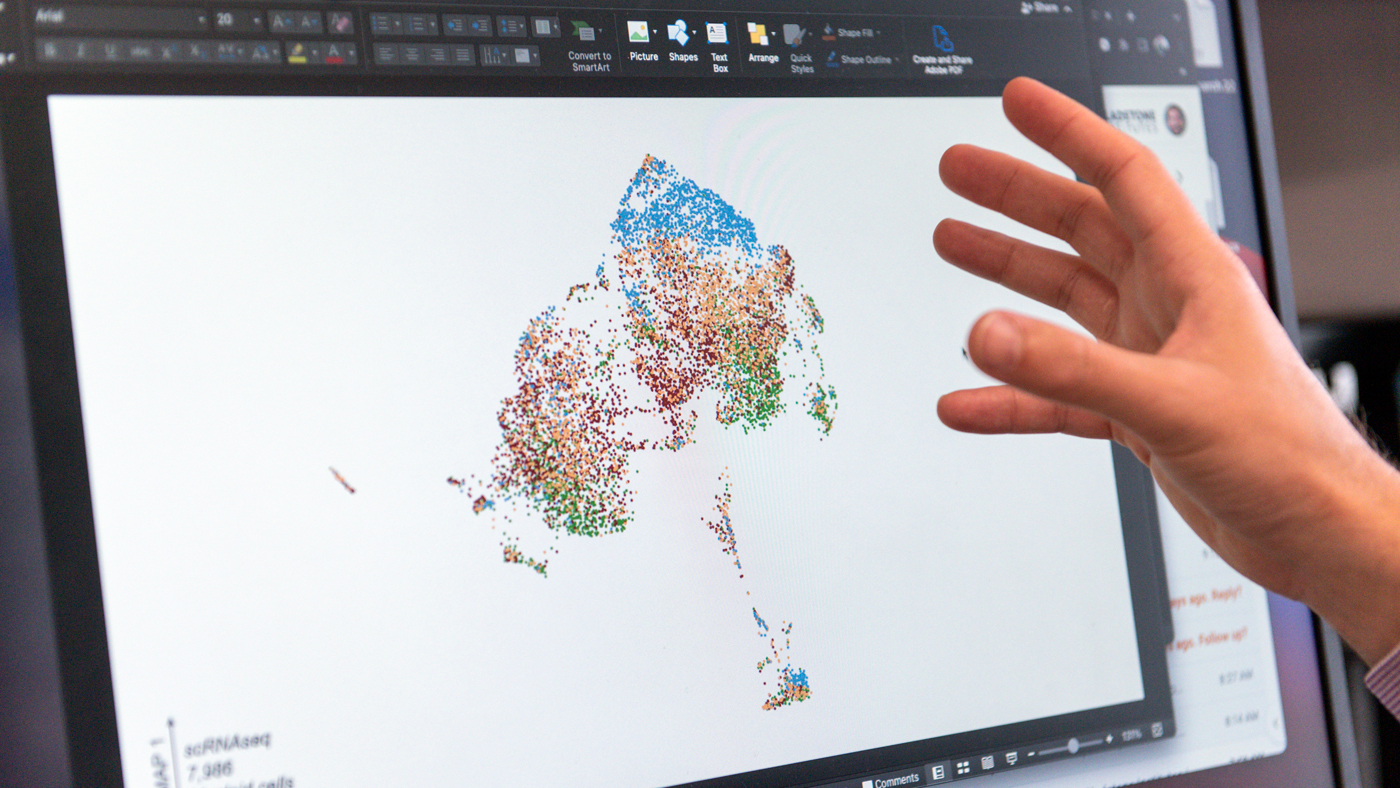 Lab Focus
Deciphering the epigenomic mechanisms governing cellular plasticity in adult tissue.
Understanding the role of cell-cell communication during progression and reversal of heart failure.
Identifying therapeutic targets to preserve or restore cardiac function following heart failure.
Research Impact
Alexanian's work provides deep mechanistic insight into the epigenomic basis of cellular plasticity in heart disease. Most recently, his research revealed the mechanism underlying the beneficial effect of small molecule bromodomain inhibitors in heart failure, demonstrating that rather than affecting cardiomyocytes, the drugs control the activation of fibroblasts, with direct impact on cardiac function.
The Alexanian Lab studies how chromatin receives, processes, and amplifies environmental stress signals that drive changes in cell states leading to human diseases such as heart failure. The team's long-term goal is to contribute to the understanding of how to target gene regulation in a cell-specific manner to treat heart disease.
Professional Titles
Assistant Investigator, Gladstone Institute of Cardiovascular Disease
Dario and Irina Sattui Investigator in Cardiac Fibrosis, Gladstone Institutes
Assistant Professor, Department of Pediatrics, UC San Francisco
Bio
Michael Alexanian, PhD, is an assistant investigator at Gladstone Institutes and an assistant professor in pediatrics at UC San Francisco.
Alexanian received his bachelor's and Master's degrees from the University of Florence in Italy. After he graduated, Alexanian spent several months at the Walter and Eliza Hall Institute in Melbourne, Australia, working with epigenomics expert Marnie Blewitt. Alexanian returned to Europe for a graduate degree in stem cell biology at the University of Lausanne in Switzerland in the lab of Thierry Pedrazzini. During his doctoral studies, he investigated the role of non-coding RNAs, including transcribed enhancers and long non-coding RNAs in pluripotency and early cell fate specification. During his postdoctoral work at Gladstone under the supervision of Deepak Srivastava and Saptarsi Haldar, Alexanian discovered gene programs related to cellular plasticity in the context of heart failure.
How Did You Get Your Start in Science?
When I realized that the human genome has fewer than 30,000 protein-coding genes, I was fascinated that biological sophistication evolves through the development of finely regulated gene expression mechanisms, rather than a sheer increase in the number of genes—and it shaped my desire to pursue my career as a molecular biologist.
Michael Alexanian, PhD
Honors and Awards
2021 Distinguished Achievement in Cardiovascular Research, Gladstone Institutes