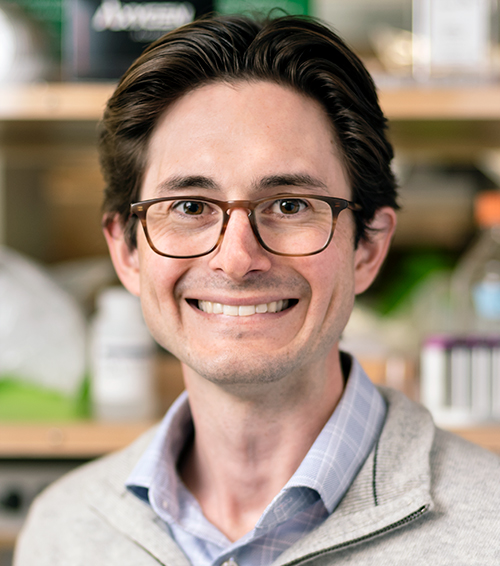 Matthew Spitzer, PhD, is an affiliate investigator at Gladstone Institutes. He is also an associate professor in the Departments of Otolaryngology–Head and Neck Surgery and of Microbiology and Immunology at UC San Francisco (UCSF), as well as a Werbe Endowed Professor in Head and Neck Oncology at UCSF. In addition, he is a Chan Zuckerberg Biohub Investigator and a Parker Institute for Cancer Immunotherapy Investigator.
Spitzer graduated from Georgetown University and earned a PhD in immunology at Stanford University, where he also trained as a postdoctoral scholar in cancer immunology. He joined UCSF as a Sandler Fellow and Parker Fellow in 2016, the university's faculty in 2018, and the Gladstone-UCSF Institute of Genomic Immunology in 2022.
Spitzer focuses on the interactions between cancer and the immune system, particularly T cells and dendritic cells. He combines mechanistic studies with genome-scale investigations of immune cells using novel single-cell technology and bioinformatics tools. His work has shown that cancer alters the properties of immune cells, not only inside tumors but at distant sites as well. He is leveraging his expertise to improve cancer immunotherapies.
He is the recipient of an Early Independence Award from National Institutes of Health, a NextGen Transformative Research Award from the American Association for Cancer Research, and a Lloyd J. Old STAR Award from the Cancer Research Institute.