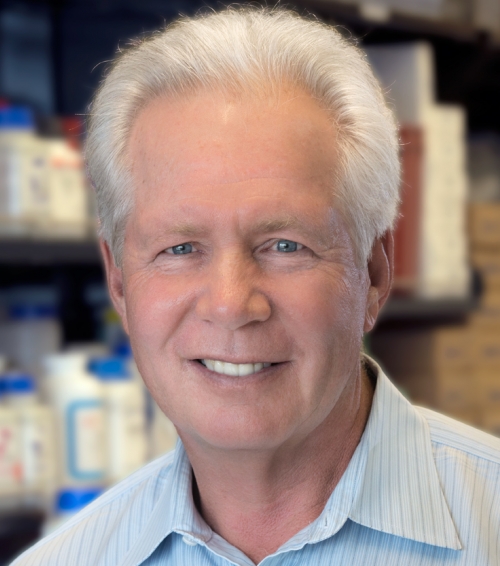 Warner C. Greene, MD, PhD, is the research integrity advisor at Gladstone and chair of the Conflict of Interest Committee, as well as senior investigator and director emeritus. He is also president and chief scientific officer of InvisiShield Technologies. He served as the co-director of the UCSF-Gladstone Center for AIDS Research (CFAR) from 1991 to 2019.
Greene's expertise spans virology and immunology, with a focus on HIV and other retroviruses, and on HIV/AIDS pathology. His work in HIV/AIDS over the past 30 years has delineated the interactions between HIV and its host cells leading to the replication of the virus, and the mechanisms by which HIV infection causes the death of CD4 T cells.
Greene earned a bachelor's degree at Stanford University and an MD/PhD at Washington University School of Medicine. He completed internship and residency training in medicine at Massachusetts General Hospital at Harvard. After serving as a senior investigator at the National Cancer Institute and a professor of medicine and Howard Hughes Investigator at Duke University Medical Center, Greene became founding director of the Gladstone Institute of Virology and Immunology in 1991. From 2007 to 2015, Greene served as president and executive chairman of the Accordia Global Health Foundation, whose mission was to overcome the impact of infectious diseases in Africa by building centers of excellence and strengthening medical institutions. Accordia merged with Africare in 2016.
Greene is a member of the National Academy of Medicine and is a fellow of the American Academy of Arts and Sciences. He is also a past councilor and president of the Association of American Physicians.