Christina Theodoris studies how genes interact within networks to enable proper development and function of the heart, and how disruptions in those gene networks can result in cardiovascular disease. Her lab uses a combination of experimental biology and computational modeling to map the gene networks that drive disease and to design therapies that can correct the networks back to a healthy state.
Disease Areas
Cardiovascular Disease
Congenital Heart Disease
Areas of Expertise
Cardiovascular Genetics
Computational Biology
Deep Learning
Experimental Genomics
Machine Learning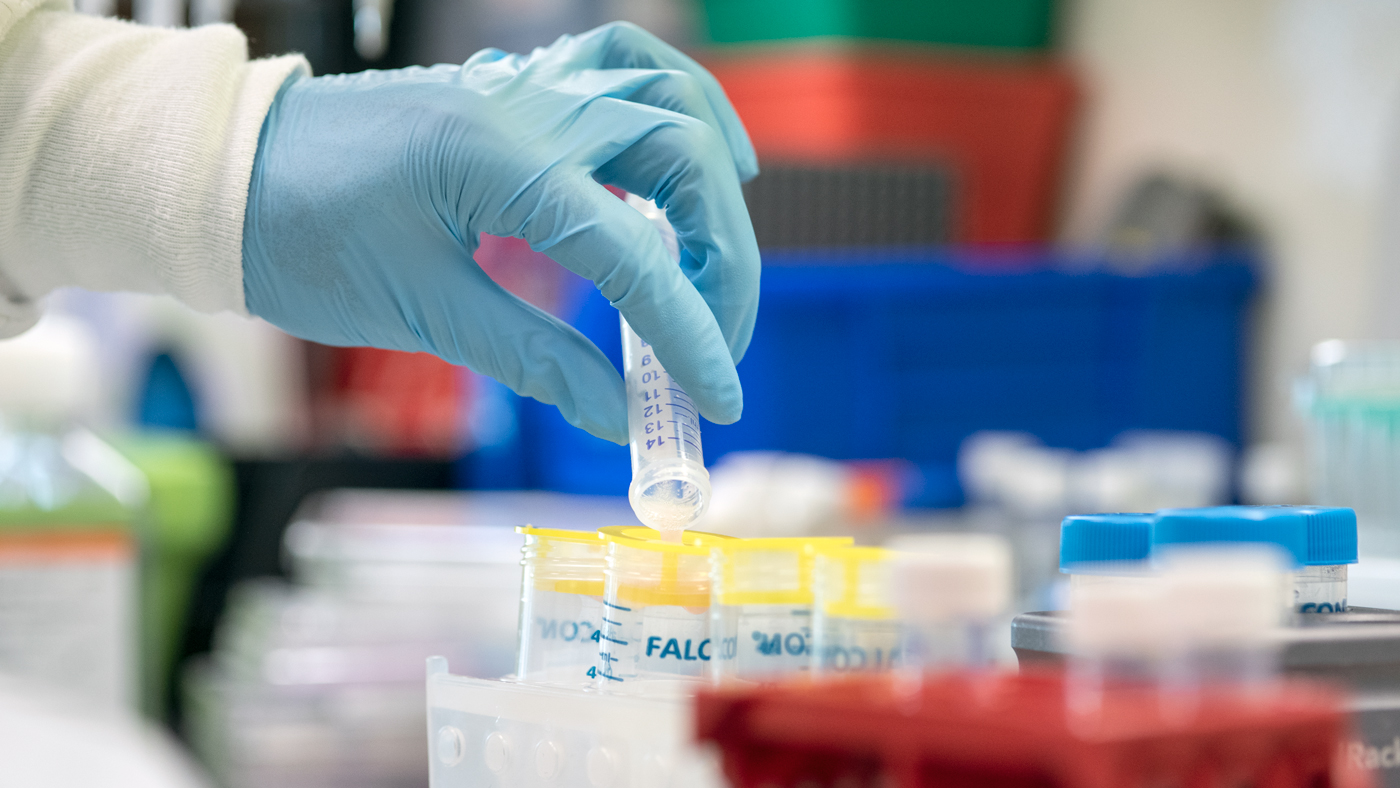 Lab Focus
Mapping gene networks dysregulated in cardiovascular disease.
Developing machine learning approaches to leverage large-scale biological data that enable predictions in network biology.
Designing network-correcting therapies for cardiovascular disease.
Research Impact
Christina Theodoris is interested in determining the circuitry of gene regulatory networks disrupted in cardiovascular disease. With a strong foundation in pediatric cardiovascular genetics, her group moves from bedside to bench by using experimental models to understand the transcriptional and epigenetic mechanisms underlying disease. Leveraging cutting-edge experimental genomics and computational modeling, they map the gene networks that drive disease progression to identify central regulatory nodes that, when targeted, have a broad restorative effect on the network. They then use machine learning approaches to identify novel network-correcting therapeutics that target these central nodes to treat the core disease mechanism rather than merely manage symptoms. This approach has already led to the identification of a candidate therapeutic for cardiac valve disease that is under further development toward clinical trials, bringing discoveries back from the bench to the bedside.
The Theodoris Lab is also focused on developing novel machine learning methodologies to fully take advantage of large-scale biological data and new biological measurements made possible by recent advances in biotechnology. They design innovative modeling approaches to enable predictions in network biology, especially in settings where discoveries are impeded by limited data, including rare diseases and diseases affecting clinically inaccessible tissues.
Professional Titles
Assistant Investigator, Gladstone Institute of Cardiovascular Disease
Assistant Professor, Department of Pediatrics, UC San Francisco
Bio
Christina Theodoris is an assistant investigator at Gladstone Institutes, and an assistant professor in the Department of Pediatrics at UC San Francisco (UCSF). She completed her bachelor's degree in biology at California Institute of Technology, where she worked in the Eric Davidson Lab studying gene regulatory networks in early sea urchin development. She then completed her MD and PhD in developmental and stem cell biology at UCSF. During her graduate work in Deepak Srivastava's lab at Gladstone, co-mentored by Katherine Pollard and Benoit Bruneau, she developed an innovative network-based approach to therapeutic design leveraging machine learning and iPS cell disease modeling, which ultimately identified a candidate molecule for the treatment and prevention of cardiac valve disease currently under further development toward clinical trials.
As a postdoctoral fellow in the Department of Data Science at Dana-Farber Cancer Institute and the Broad Institute of MIT and Harvard, co-mentored by X. Shirley Liu and Patrick Ellinor, she developed a novel deep learning model leveraging large-scale single cell transcriptomic data to enable context-specific predictions in settings with limited data in network biology through transfer learning. She also co-developed a machine learning methodology that systematically contrasts single-cell multimodal transcriptomic and chromatin accessibility data to infer the regulatory circuitry driving fate decisions within cell state trajectories. She completed her medical subspecialty training in pediatrics and medical genetics at Boston Children's Hospital, and her clinical experiences in pediatric cardiovascular genetics inform and direct her research program.
How Did You Get Your Start in Science?
"My interest in gene regulatory networks and how mapping them could enable the design of network-correcting therapies in human disease was inspired by my undergraduate research studying gene networks in early sea urchin development in Eric Davidson's lab at California Institute of Technology."
Christina Theodoris, MD, PhD
Honors and Awards
2022 Career Award for Medical Scientists, Burroughs Wellcome Fund
2021 Research Fellowship, Helen Hay Whitney Foundation
2021 Chief Fellow in Medical Genetics, Harvard Medical School
2017 AHA Trainee in the Spotlight, American Heart Association
2016 Alpha Omega Alpha Honor Medical Society
2014 Graduate Student Award for Scientific Excellence, Gladstone Institutes
2014 Discovery Fellowship, UC San Francisco
2014 Roddenberry Fellowship, Gladstone Institutes
2013 Poster Award, International Society for Stem Cell Research
2013 Winslow Fellowship, Gladstone Institutes
2012 Predoctoral Fellowship, American Heart Association
2008 Goldwater Scholar, Barry Goldwater Scholarship and Excellence in Education Foundation
2008 Jack E. Froehlich Memorial Award, California Institute of Technology
2008 Carnation Upper Class Merit Scholarship, California Institute of Technology
2007 Scholarship, Amgen
2006 Achievement Rewards for College Scientists (ARCS) Scholars, ARCS Foundation
2005 Alfred "Tup" Holmes Memorial Scholarship, Tiger Woods Foundation
2004 Student Challenge Award, Earthwatch