TRANSGENDER DAY OF VISIBILITY SEMINAR
Wednesday, March 29, 2023
Krisha Aghi, PhD
Postdoctoral Scholar, UC Berkeley
Elle Lett, PhD
Postdoctoral Fellow, Boston Children's Hospital
In celebration of International Transgender Day of Visibility, join two scientific presentations that will help raise awareness of systemic issues that impact trans, nonbinary, and gender-diverse individuals, as well as those with intersecting identities.
"Generating Models of Gender Affirming Hormone Therapy While Centering the Needs of Trans, Nonbinary, and Gender-Diverse Individuals" by Krisha Aghi
Gender-affirming hormone therapies have been developed with very specific physical outcomes, but little research has been conducted on the long-term impact of these therapies on neuronal physiology, function, and behavioral outcome. This lack of knowledge has been weaponized by anti-transgender activists to limit access to care. Aghi outlines areas of translational research and research questions that center the well-being of trans, nonbinary, and gender-diverse individuals, while simultaneously filling the gaps in the literature. 
"Translating Intersectionality to Machine Learning Fairness" by Elle Lett
To date, machine learning fairness has reduced the multilevel and systemic process of discrimination to a limited assessment of model performance metrics across groups. In this talk, Lett reframes fairness through the lens of intersectionality, a Black feminist theoretical framework that contextualizes individuals in interacting systems of power and oppression, and, in doing so, Lett encourages a paradigm shift in machine learning fairness from an emphasis on model metrics to an intersectional approach that is centered around achieving health justice.
About the Speakers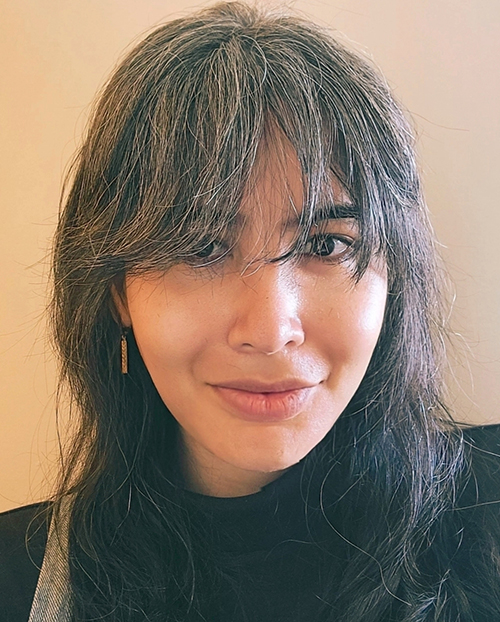 Krisha Aghi, PhD (she/her)
Krisha Aghi, PhD, is a postdoctoral scholar in the Department of Molecular and Cell Biology at UC Berkeley. She completed her Bachelor of Science in neuroscience at Brown University and received a PhD from UC Berkeley. Her doctoral research was conducted in the laboratory of Ehud Isacoff and focused on uncovering the mechanisms that govern synaptic release and homeostatic plasticity using the glutamatergic Drosophila larval neuromuscular junction. She will soon be starting a postdoctoral position at UCLA, where she will conduct research in the laboratory of Stephanie Correa that centers on the interplay between corticosteroids and gonadal hormones (estrogen, progesterone) in regulating neural function in the hypothalamus and associated areas. She will examine how large-scale changes in metabolism are affected by manipulations of these hormones and delineate the hormone-sensitive circuits responsible.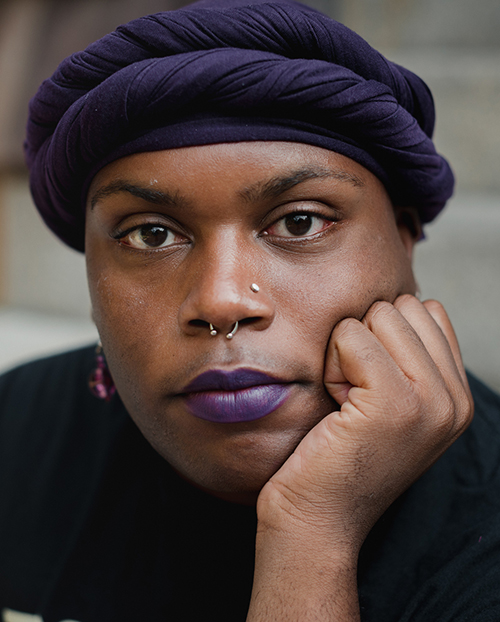 Elle Lett, PhD (she/her) 
Elle Lett, PhD, MA, MBiostat, is a Black, transgender woman, statistician-epidemiologist and physician-in-training. Through her work, she applies the theories and principles of Black Feminism to understanding the health impacts of systemic racism, transphobia, and other forms of discrimination on oppressed groups in the United States. She holds a PhD in epidemiology from the University of Pennsylvania, Master's degrees in statistics and biostatistics from The Wharton School and Duke University, respectively, and a Bachelor's degree in molecular and cellular biology from Harvard College. Her previous work has focused on intersectional approaches to transgender health, reproductive justice, health impacts of state-sanctioned violence and other forms of systemic racism, and diversity, equity, and inclusion in healthcare. Now, she is turning her focus to algorithmic fairness in clinical prediction models and mitigating systems of inequity in health services provision. She is engaging in this new arm of research through a postdoctoral fellowship at the Boston Children's Hospital Computational Health Informatics Program, before returning to finish her clinical training.

As a way to celebrate International Transgender Day of Visibility, Gladstone Institutes aims to provide a platform to up-and-coming trans or non-binary scientists so they can share their work.
Diversity, Equity, and Inclusion
At Gladstone, we are committed to providing events and professional development activities that resonate with our community's diverse members. Our goal is to develop creative programming that encompasses a wide variety of ideas and perspectives to inspire, educate, and engage with everyone within our walls.
We want to effect positive change through our events and activities by providing a platform for discussions on important topics related to increasing diversity and inclusiveness in the sciences.