Alex Pico's lab focuses on understanding biological systems through the lens of molecular networks. Technology innovations continue to drive the quantity and diversity of data that can be analyzed through network analysis. The lab develops software tools and resources to analyze, visualize, and explore biomedical data in the context of these networks, with applications across neurodegenerative, immunological, and cardiovascular diseases, as well as diverse cancers.
In addition to their own research program, Pico and his team collaborate broadly with Gladstone, UC San Francisco, and other academic and industry groups as a Bioinformatics Core facility. Dedicated to open science, the Pico Lab makes all its software and resources open source and open access, and distributes them freely for use and reuse by all.
Disease Areas
Cancer
Cardiovascular Disease
HIV
Neurodegenerative Diseases
Obesity and Insulin Resistance
SARS-CoV-2
Areas of Expertise
Biocuration
Data Science
Software and Technology
Structural Biology
Systems Biology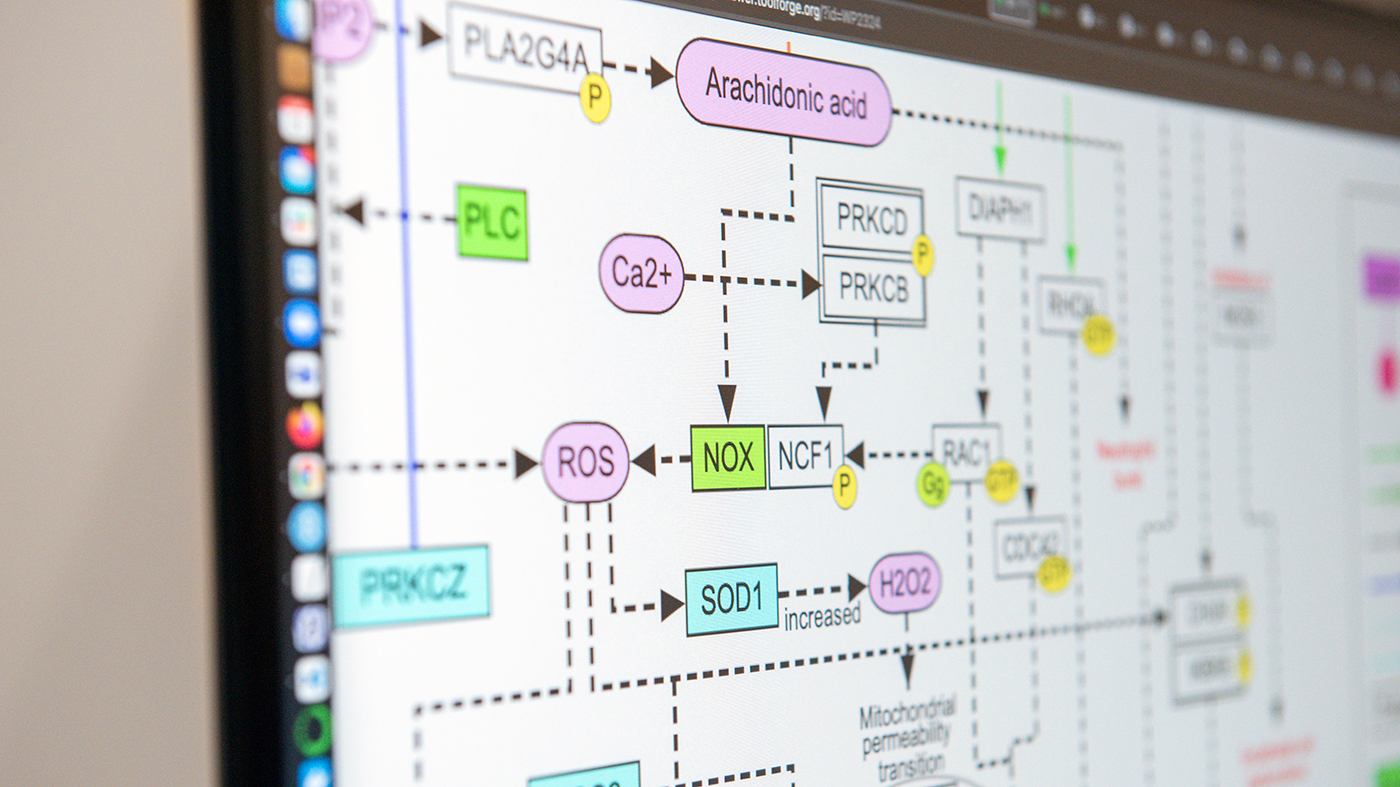 Lab Focus
Performing network analysis and visualization.
Integrating diverse data types.
Developing software tools, databases, and resources.
Research Impact
Alex Pico's lab is focused on developing innovative technologies and resources that can be used across disciplines to make an impact in diverse fields. As leaders in pathway modeling and data visualization, his group pushes for aggressive open access and transparency, unlocking knowledge from tens of thousands of published pathway figures through WikiPathways and the Pathway Figures found through Optical Character Recognition (PFOCR) portal, and integrating molecular interaction information with omics data through Cytoscape. Recently, these efforts have led to new insights into COVID-19 pathology by establishing a map of virus-host interactions, and highlighted targetable mechanisms in glioblastoma and head and neck cancer.
Professional Titles
Research Investigator
Research Investigator, Gladstone Institutes
Director, Bioinformatics Core, Gladstone Institutes
Executive Director, National Resource for Network Biology
Vice President, Cytoscape
Bio
Alexander Pico received his undergraduate degree from the University of Oregon, and his PhD in molecular neurobiology and biophysics from Rockefeller University. He first joined Gladstone in 2004 as a postdoctoral fellow in the laboratory of Bruce Conklin, where he focused on bioinformatics and software development.
Since then, Pico has established himself as an international leader in systems biology technology. In 2007, he conceived of and co-founded WikiPathways, an open, collaborative platform for molecular pathway curation. In 2010, he took on leadership roles in the Cytoscape Consortium as vice president and as executive director for the National Resource for Network Biology. In addition to his independent research, he has served as the director of the Gladstone Bioinformatics Core since 2020.
How Did You Get Your Start in Science?
During my undergrad, I was accidentally enrolled in an Honors Chemistry course. Three months later, I was working in the professor's research lab and I felt like I had found 'my people.'
Alex Pico, PhD
Honors and Awards
2018 List of Highly Cited Researchers, Web of Science and Clarivat
2007–2022 Google Summer of Code Mentoring Org Admin, Google
2006 Agilent Technologies Foundation Grant, Agilent Technologies