Thomas Packard, PhD, a postdoctoral scholar at the Gladstone Institutes, was invited to a luncheon on July 18, 2018, to discuss the Gladstone Childcare Assistance Program. Having no idea why this meeting was called, he prepared his usual arguments about the importance of alleviating childcare costs for trainees and employees in the San Francisco Bay Area.
As a member of the Postdoctoral Advisory Committee and the Women's Initiative Childcare subcommittee, Packard has been an advocate for this cause since he joined Gladstone in 2015. And as a father, he understands the financial burden more than most, given that his entire salary is needed to cover the cost of childcare for his two young children.
To assist its employees in meeting the cost of childcare, Gladstone established an assistance program in 2008 that provides a tax-free grant of up to $5,000. But as times have changed, so have costs.
"Like the other recipients of this grant, I'm very grateful for the help, but it's still not enough," explained Packard. "I know many postdocs, especially women, who are forced to leave academic research because of financial circumstances—a ridiculous cost both for families and for science."
Little did Packard know, Gladstone President Deepak Srivastava, MD, was planning to make an announcement during the luncheon that would address this important issue. A generous donor, Larry Berkelhammer, PhD, made a $100,000 gift to effectively double the childcare assistance that each person receives.
Supporting the People at the Heart of Basic Research
Berkelhammer discovered Gladstone earlier this year when he attended a presentation by Director Katherine Pollard, PhD, about her research on the microbiome. Fascinated by this field of study, he came to Gladstone to learn more and find a way to support basic science.
During this meeting, Pollard explained that the people in her lab have the same skillset needed to work in the tech or pharma industry. So, combined with the draw of alternative careers that pay better salaries, the high cost of living in San Francisco results in a difficult challenge for nonprofit research organizations to recruit and retain talent.
"In speaking about my science, it's natural for me to talk about the people doing the research," said Pollard. "Trainees in my lab have left, or seriously considered leaving, for financial reasons that often include childcare. We need these bright individuals in order to do the best science, and when I see them struggling, I know we have to do something to help them succeed."
Upon hearing this, Berkelhammer realized he could help.
"When people have to leave the lab because they can't afford to stay at work and have their children in childcare, there's something extremely wrong with this picture," said Berkelhammer. "I knew that by supporting the researchers and employees at Gladstone, this was a way I could support basic science. Because the science doesn't happen without the people."
For Packard, this personal gesture is truly significant.
"It was so impactful to hear that a non-scientist thinks of researchers like us as people first, and not simply as cogs in a big machine doing science," explained Packard. "I was moved that Dr. Berkelhammer gets it, and wants to help us. His support feels like a very special reward for doing the work we're passionate about."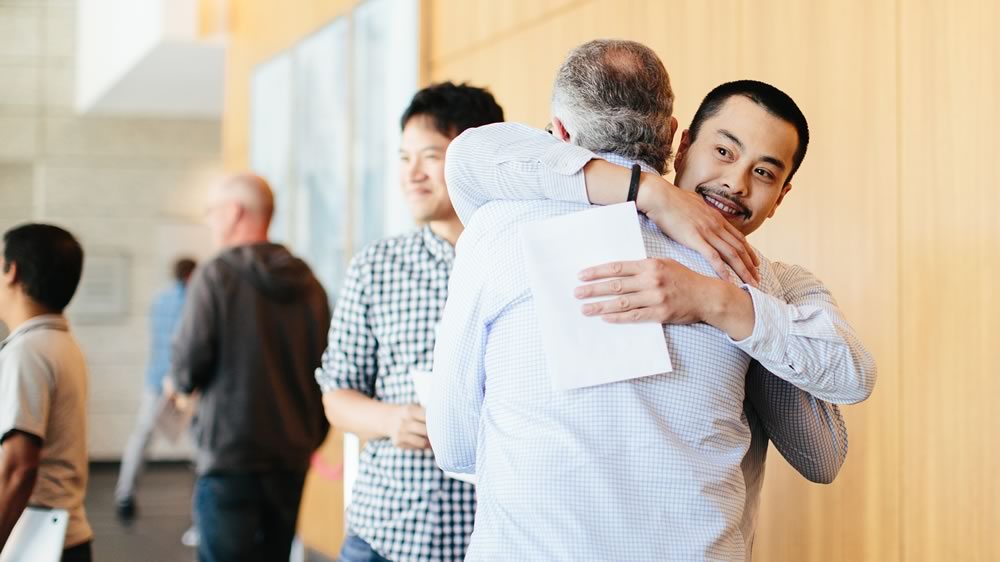 The Impact of Childcare Costs on Science
According to an internal survey conducted in 2017, Gladstone employees spend an average of $2,000 per month on childcare for children under the age of 5. This adds up to $24,000 per year for one child, and $48,000 per year for families with two young children.
The starting salary for a postdoctoral scholar at Gladstone is around $50,000.
"Parents are ready to make sacrifices for their children," said Packard. "We don't expect childcare to be free, but it should be affordable. If you add up childcare and housing costs and you've already exceeded your total income, it's no wonder that so many postdocs struggle to afford groceries."
The survey results also suggested that high childcare costs may disproportionately affect women. As these costs have doubled over the past decade in the Bay Area, the number of female postdocs at Gladstone has steadily declined, despite the fact that the number of female PhD recipients in life sciences continues to increase.
"This is a real threat to the future of our organization, and to science as a whole," said Srivastava. "We don't want female postdocs, or any employees, to make the decision to leave because too much of their salary is needed to cover childcare."
The Women's Initiative and the Human Resources Department at Gladstone explored creative and holistic solutions to address the issue, including the implementation of flexible work-from-home policies. But without additional money injected into the childcare assistance program, not much more could be done. They determined that doubling the current grant could be game-changing for a struggling postdoc or employee.
"Dr. Berkelhammer's gift was better than winning the lottery," said Nicole Velasquez, an administrative assistant at Gladstone. "Not only did it provide me with financial assistance, but it also gives me peace of mind, knowing that I can continue to afford the best childcare for my son."
Velasquez, a single mother with a 6-month-old son, joined Gladstone in March 2018.
"I love working in an environment that appreciates the contributions of all its employees," added Velasquez. "We each do our part to support amazing scientific endeavors that could lead to cures, and it means so much for a donor to recognize that and support us in this way."
"It surprised me that an additional $5,000 could make such a big difference to someone," Berkelhammer said. "As a psychologist, I like and relate to people. I have such respect for these researchers and employees. I feel truly touched to be able to have such a concrete impact on their lives."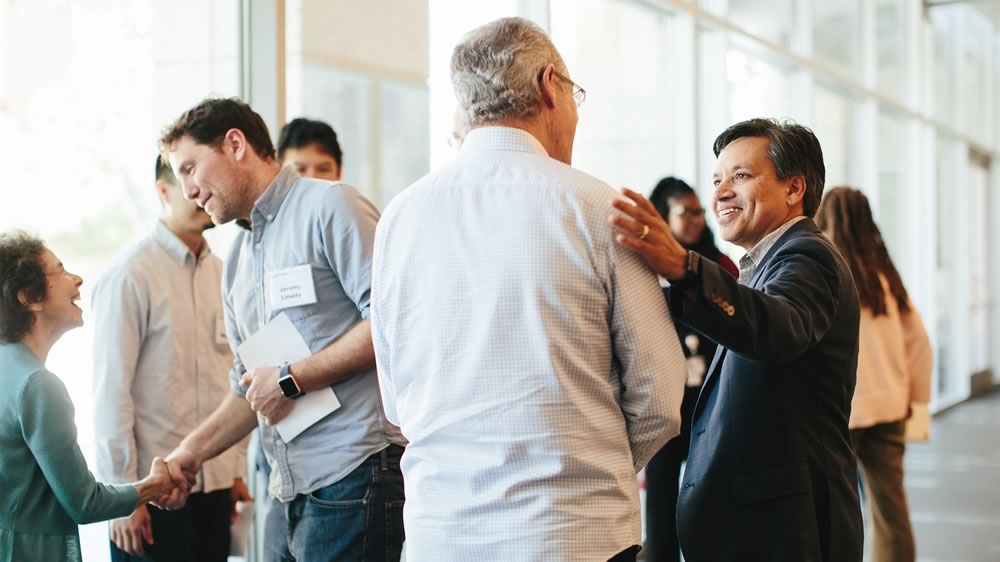 A Gift with Immediate Impact
Berkelhammer felt the sense of urgency in this situation. Gladstone employees and trainees are making decisions every day about whether to keep working in basic science, and he wanted to make a difference.
"I want to provide financial help that will allow researchers and employees to afford to remain at Gladstone," Berkelhammer said. "My passion is in supporting researchers here because their motives are not driven by profit. They are motivated by a quest for knowledge—the type of knowledge that has the potential to create new paradigms and provide the greatest possibilities to come up with revolutionary new ways to treat disease."
He added, "Seeing brilliant young people who live by those values gives me hope for the world."
Support Discovery Science
Your gift to Gladstone will allow our researchers to pursue high-quality science, focus on disease, and train the next generation of scientific thought leaders.