Gladstone Propels the Women's Initiative to Support Diversity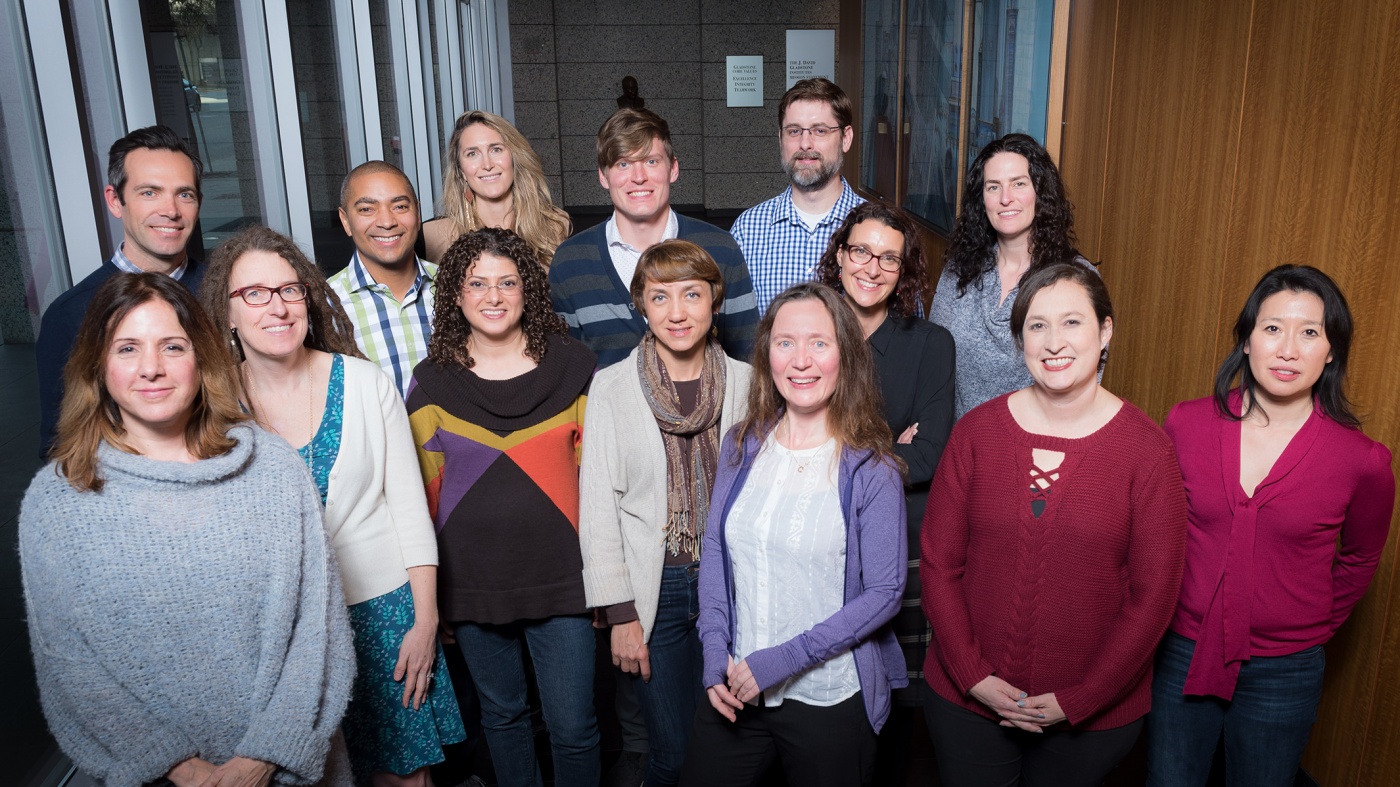 The Gladstone Institutes recognizes the many challenges and opportunities that women face in the workplace. To overcome the challenges, Gladstone launched the Women's Initiative, which is now empowering Gladstone's community to support and address the diverse and complex needs of women in the organization.
"As the initiative began to take shape, many members of our community wanted to participate. While the program focuses on the unique needs of women, we encourage everyone in the organization to freely participate in its events to foster awareness, engage in productive dialogue, and create useful solutions," said Michael Penn, MD, PhD, vice president of the Office of Diversity, Outreach, and Mentoring at Gladstone. "We also hope that this initiative will serve as a model for other distinct or under-represented groups at Gladstone who want to create similar programs." 
"The Gladstone Women's Initiative was established based on the work of previous diversity committees and their efforts to support women at Gladstone," shared Shannon Noonan, program manager of the Office of Diversity, Outreach, and Mentoring at Gladstone. "We are thrilled to build on this legacy and vision."
The Women's Initiative is guided by a steering committee and several subcommittees who focus on a variety of topics, including childcare and family life, leadership, and mentoring. These subcommittees have quickly organized training sessions and hosted related events for the Gladstone community.
Encouraging Thought-Provoking Discussions
The Women's Initiative Reading Group Subcommittee is led by Karena Essex and Bethany Taylor, two members of Gladstone's administration. The Reading Group tackles concepts and hurdles that affect women in the workplace through thought-provoking literature and open discussions.
"The reading group meets quarterly to discuss a variety of relevant books, short stories, and articles," shared Essex. "As Bethany and I organize these events, we want to foster discussions that enrich the environment at Gladstone."
The reading group kicked off their first discussion with Sheryl Sandberg's Lean In, a book that offers compelling solutions that help to empower women to achieve their full potential. The next discussion will highlight unconscious bias with Everyday Bias: Identifying and Navigating Unconscious Judgments in Our Daily Lives, written by diversity expert Howard Ross.
Identifying Family Needs to Inform Future Efforts
The Women's Initiative Childcare and Family Life Subcommittee is working to learn more about the needs of Gladstone employees with family members requiring care. Gladstone already offers valuable benefits to its community, including childcare assistance and family leave, but it also wants to keep its finger on the pulse of the needs of those caring for families.
"As a first step, the subcommittee conducted an anonymous survey of the Gladstone community to gather data that will serve as a benchmark," shared Susan Dzierson, vice president of the Human Resources Department at Gladstone. "This annual survey will help Gladstone to continuously assess the needs of our community as it evolves and grows in the future."
After the results of the survey have been evaluated, Gladstone will consider ways to create feasible solutions that fulfill the identified needs.
Developing Professional and Leadership Skills
The Women's Initiative Leadership Subcommittee is run by Meredith Calvert, PhD, director of the Histology and Light Microscopy Core, and Janine Doerner, the human resources manager at Gladstone. This subcommittee supports the leadership and professional development of women at Gladstone, beginning with a "Lunch & Learn" series that launched in mid-February.
"We have great leaders within Gladstone, and we want to create opportunities for the community to learn from one another," said Calvert. "Last year, many members of our community attended a workshop about women in leadership, and the Lunch & Learn series gives them the opportunity to share what they learned, continue the conversation, and develop additional leadership skills. Janine and I also hope that through the, attendees will explore different leadership styles, develop new management tools, and discuss some of the obstacles and challenges to common workplace practices."
The first session explored different perspectives on success, described leadership strategies, and reviewed the importance of identifying mentors. The second event will feature a discussion with Gladstone's chief operating officer, Robert Obana, who will share his insights on various topics related to the workplace, including how to build and maintain trust, how setting goals and objectives can help you prioritize, and how different strategies can help you manage expectations.
Looking to the Future
Gladstone's Women's Initiative is also guided by additional subcommittees that focus on mentoring and increasing gender balance in seminar events hosted by Gladstone. These groups are developing additional programming to support the goals of the Women's Initiative and the mission of Gladstone.
"We want to create an environment that enables women, and everyone in our community, to have opportunities and strong encouragement to apply their knowledge, experience, and talents to support Gladstone's mission of Science Overcoming Disease," said Gladstone President R. Sanders "Sandy" Williams, MD. "The Women's Initiative is providing guidance and structure to achieve that goal."