Pollard Advises White House's New Microbiome Initiative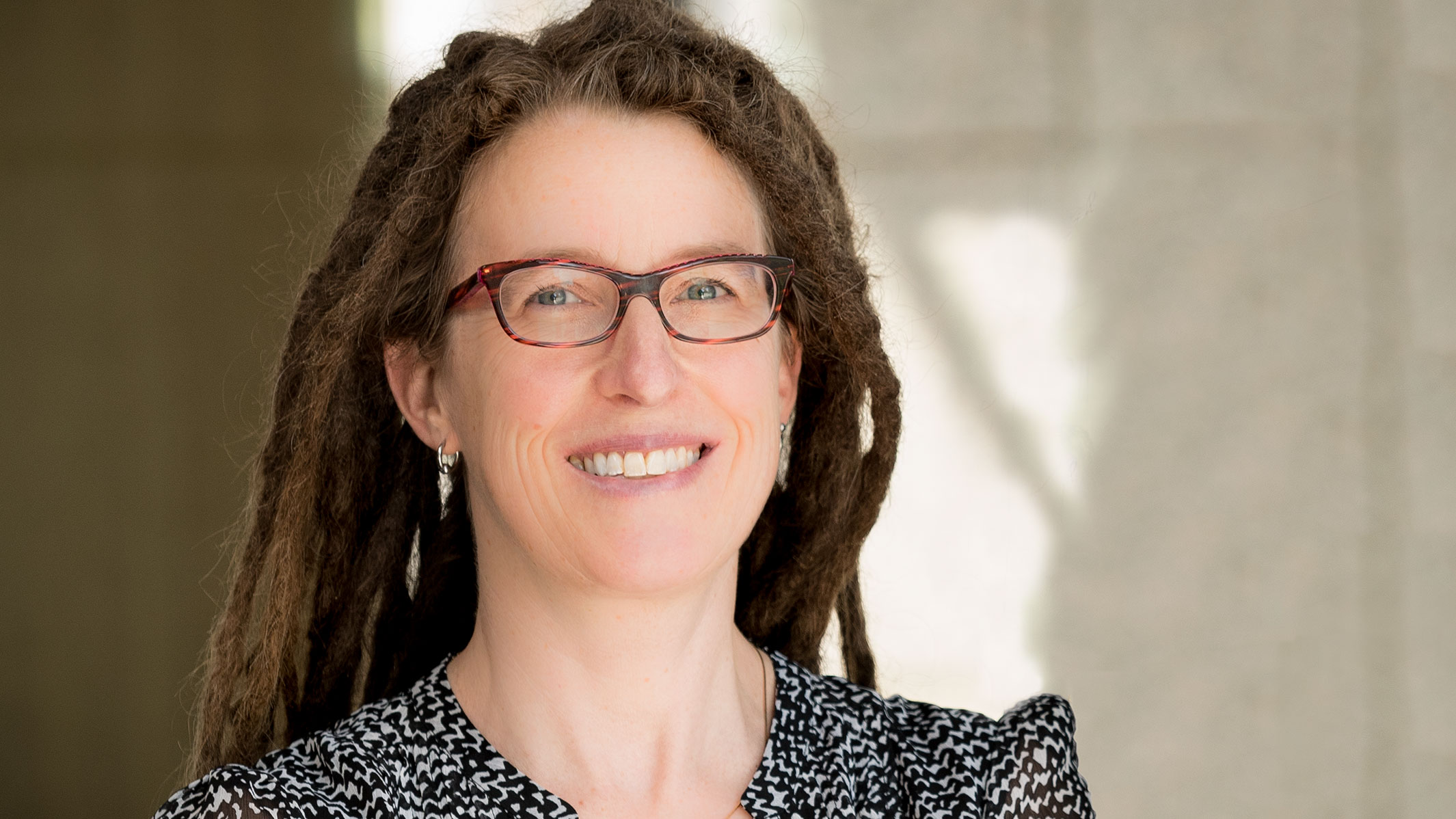 On May 13, 2016, the White House Office of Science and Technology Policy (OSTP) launched the National Microbiome Initiative (NMI). The NMI aims to help scientists better understand the microbiome, a community of micro-organisms that inhabit all aspects of the earth's ecosystem. With support from numerous federal agencies, the initiative promises to develop scientific tools and training programs centered around the microbiome to combat chronic human diseases, climate change, food security, and more.
Katherine Pollard, PhD, a senior investigator at the Gladstone Institutes, was invited by the OSTP to join a group of thought leaders to advise the NMI. Pollard will represent bioinformatics—the collection and analysis of biochemical and biological information using computers—in the NMI's quest to harness the microbiome for the benefit of individuals, communities, and societies.
"I am honored that the White House invited me to join this important initiative," said Pollard, who is also a professor of epidemiology and biostatistics at the University of California, San Francisco. "Because microbiome data is so large and complex, it is crucial that scientists from many disciplines work together to understand the role of microbes in human health and the environment."
While Pollard's research focuses on understanding the microbiome through bioinformatics and modeling, other projects study human disorders such as diabetes and asthma, the impact of the ocean and soil on climate change, and the influence of plants, animals, and water on food production. John P. Holden, director of OSTP, told The New York Times that this initiative is about "connecting a lot of threads and looking for common insights across different domains."
The NMI emerged from initial discussions at the OSTP involving Pollard and other leading researchers from around the country. These meetings resulted in two papers, published in Science and mBio, that called for international support to fund comprehensive, interdisciplinary research on the microbiome. The articles reviewed what is known about the microbiome and described its potential to transform scientific research, impact the social sciences, create new economic opportunities, and benefit human life across the globe.
"The societal and economic impact of this endeavor could be substantial," said Pollard. "By leveraging data and insights across disciplines, we hope to accelerate development of new preventive therapies for human diseases and influence policies that promote a healthy microbiome."