Katherine Pollard Promoted to Director of Gladstone's Convergence Zone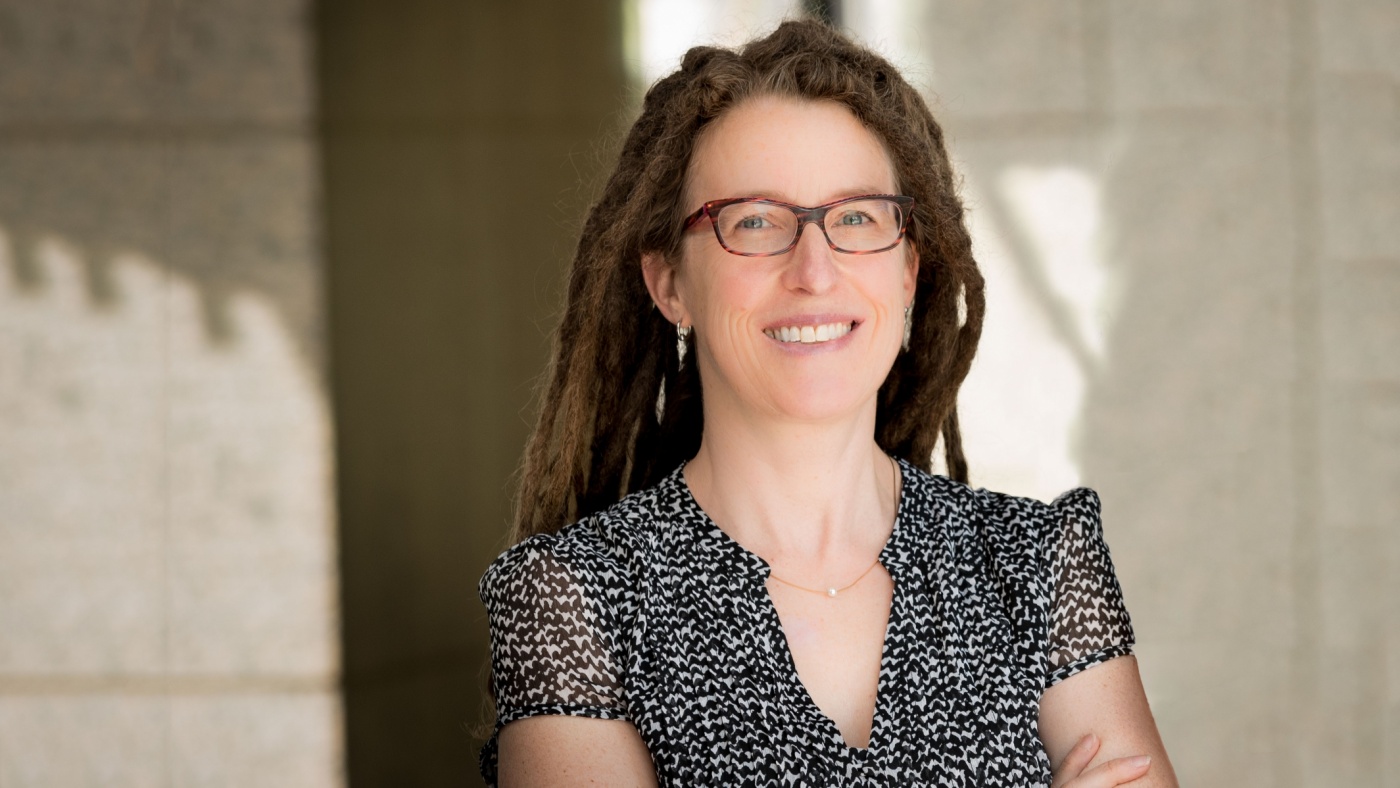 Katherine Pollard, PhD, has been appointed director of the Convergence Zone at the Gladstone Institutes. Pollard's promotion follows her tenure as the lead scientist of this interdisciplinary area of research at Gladstone.
"Science has become much more collaborative in recent decades. Major breakthroughs are fueled by combining creativity, new technologies, and diverse teams," said Pollard, who is also a professor at the University of California, San Francisco. "I am delighted to take on this new role and continue to move Gladstone's research beyond individual labs and institutional walls to advance scientific discovery."
In early 2016, Pollard established the Convergence Zone to capitalize on Gladstone's successes and to drive ground-breaking science through collaboration and innovation. Since then, she led successful searches for new leadership in the Bioinformatics Core and the Information Technology department, expanded advanced technologies that can be applied to studying multiple diseases, and established the technology-themed convergence seminar series. In addition, she initiated a faculty search that will bring new interdisciplinary expertise to Gladstone in 2017.
"Katie's successes over the past year have created a cohesive and dynamic culture that fosters interdisciplinary collaboration, forging an enhanced environment for science at Gladstone," shared R. Sanders "Sandy" Williams, MD, president of Gladstone. "Her expertise and vision for the future of this area of research will continue to transcend scientific boundaries in research technologies, computational biology, and team-building."
Pollard earned a PhD in biostatistics from the University of California, Berkeley, where she developed statistical methods to analyze microarray data in cancer biology. She then completed a postdoctoral fellowship at the University of California, Santa Cruz, where she discovered rapidly evolving regions in the human genome that might be clues to human origins. After serving as an assistant professor at the University of California, Davis, Pollard joined Gladstone as an associate investigator in 2008. She has received several awards, including the Thomas J. Watson Fellowship and the Sloan Research Fellowship. She is also a fellow of the California Academy of Sciences.